Deutsche Telekom's German facilities partner says it has worked through majority of deal restructuring programme instigated in 2020.
Business continues to target breakeven by end of FY22.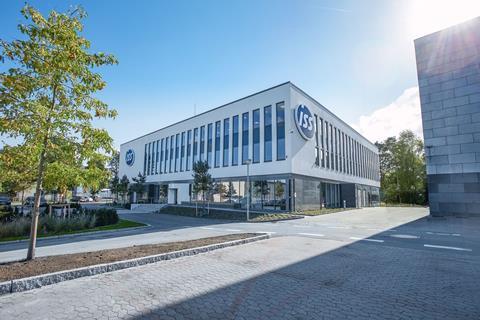 Facilities management giant ISS said it was three-quarters of the way through a major restructuring plan aimed at dragging its huge, loss-making contract with Deutsche Telekom into the black.
In its latest annual results presentation, the Danish business claimed to be "on track" in addressing what it calls its "underperforming hotspots": its country operations in France and the UK; and the deal with DT — its largest ever client win.
ISS aims to bring the engagement to breakeven by the end of the current fiscal year (FY22), and said it had "developed according to the recovery plan" during FY21. "We now estimate that 75% of the turnaround target is achieved", said Chief Financial Officer Kasper Fangel. "There's still a lot of work and challenges to be solved, but we have moved significantly during 2021".
Progression of the OneISS business improvement programme helped the provider generate a DKK 1.78bn (£201m/€239m) operating profit during FY21, reversing a DKK 3.2bn loss in the previous year. Operating profit in continental Europe — which represents two-fifths of ISS's business — grew 2.8%, to DKK 773m, after a DKK 2bn loss in FY20. However, its regional operating margin remained wafer thin at 2.8%.
Jacob Aarup-Andersen, Chief Executive of ISS, described the FY as having seen "solid operational and financial progress" at the business. "Furthermore, we took significant steps in fulfilling our strategic ambitions with a sharper focus on key segments, investments in technology, and a more aligned operating model".
In its FY21 Annual Report, ISS highlighted the DT deal as "one of the largest and most refined contracts in the facility management industry".
Big deal, big stakes
ISS has faced a range of challenges with the 10.5-year DT deal, which formally commenced in July 2019.
Focused on facilities across Germany, the contract was originally talked up by ISS as a major driver of revenue and "lighthouse" for innovation, but has since given the provider severe difficulties in terms of cost control, IT migration headaches, lockdown disruption, and a large-scale cyberattack that affected ISS's wider operations in early-2020.
Its turnaround plan, instigated in 2020, has included development of a "tailor-made" IT system for the contract, which went live in July 2021 with the aim of improving "compliance and transparency" on service delivery. The revamp has also seen a clean-up of processes and systems, staff cuts, and a rethink on the use of subcontractors, with ISS taking on more tasks in-house (Deutsche Telekomwatch, #107 and passim).