OTE's near-100% absorption of mobile business a regulatory prerequisite for sale of its fixed sibling to Orange.
Telekom Romania's 30% holding given €59m price tag.
Previously the subject of sale speculation, TRMC now fully focused on organic growth, with new Bucharest headquarters portrayed as "fresh start".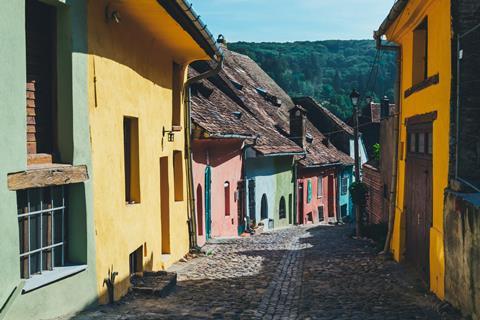 OTE Group took a significant step towards finalising the sale of its Romanian fixed‑line business after it hoovered up the remaining shares in mobile sibling Telekom Romania Mobile Communications (TRMC ).
The move simplifies the convoluted ownership of TRMC — which is 70%‑owned by the Greek operator, with the remaining 30% held by Telekom Romania — and takes OTE's stake to "near 100%".
Formerly known as Cosmote Romania, TRMC is effectively controlled by Deutsche Telekom via the latter's minority but controlling stake (45%) in OTE.
The transaction, worth €58.9m (£50.2m), sees OTE wrap up a regulatory loose end with the European Commission. In late‑July, the EC approved the sale of its 54.01% stake in sister company Telekom Romania Communications to Orange Romania, announced in November 2020 (Deutsche Telekomwatch, #100), on the condition that OTE addressed competition concerns by buying out Telekom Romania's TRMC shares.
An EC investigation raised concerns that, under the original agreement, "commercially sensitive" information about the mobile business was at risk of being divulged to a local rival. The Commission also said Orange could well oppose and even prohibit "important investments" if it so wishes.
Orange Romania holds 38% of the mobile market, according to consultancy Statista, followed by Vodafone Romania (30%) in second place, and TRMC (17%) in third. According to OTE documentation for January–June 2021 (H1 FY21 ), TRMC has about 3.5 million prepaid and contract subscribers. The prospective sale will see Telekom Romania's fixed‑mobile convergence subscribers, currently numbering 916,000, switch to Orange.
Staying put and making a go of it — for now
The move came shortly after TRMC signed a lease for a 4,500‑square metre office facility at the EXPO business park in Bucharest, which is currently under development. The site is a 20‑minute drive from the operator's current base in the city and only a short walk from major transport links.
Details are scant on when the operator expects to move in, but it was trailered as supportive of TRMC's "fresh start in the journey to a modern, agile digital company" by Nicolas Mahler, Chief Financial Officer at Telekom Romania.
Indications are that DT and OTE management are confident of pushing through the sale of Telekom Romania to Orange in the "second half of 2021". TRMC and Telekom Romania are already being treated separately, and Dina Tsybulskaya, formerly Chief Executive of Crnogorski Telekom, took on the CEO role at TRMC in early‑September to reflect its separation from the fixed business.
Tsybulskaya replaces Vladan Pekovic, who was appointed CEO of Telekom Romania in November 2020, to oversee the sale to Orange.
OTE continues to express tentative optimism about the future prospects of TRMC, and in early‑2021 reaffirmed intent to grow the leftover Romanian mobile business organically (Deutsche Telekomwatch, #103).
Nevertheless, while OTE has said it has no immediate plans to complete a full exit from Romania, some form of future M&A action appears likely for TRMC, considering its status as a mobile‑only business and DT's strategic focus on convergence and goal of being the number one or two in all its markets.
TRMC has long been subject of sale speculation, with Digi Communications (also known as RCS&RDS) — Romania's largest cable TV and fixed broadband provider — having frequently been linked with a takeover bid in the run‑up to the Orange deal (Deutsche Telekomwatch, passim).


Sam Patterson is a Staff Reporter for TelcoTitans, contributing telecoms news analysis since September 2020 as part of the TelcoTitans Editorial team.