Extraction of field and customer ops wrapped up as OTE seeks to bolster efficiency following challenging FY20.
Early retirement programme continues to deliver savings.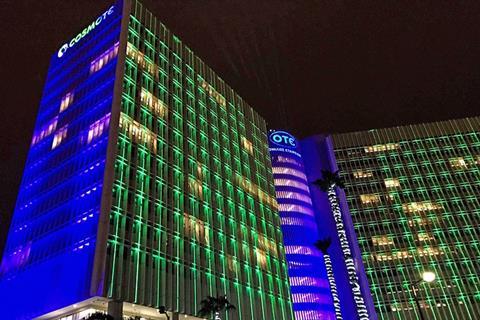 OTE said the transfer of customer service, retail, and technical field operations of OTE and fully owned subsidiary Cosmote into three separate and new spin-out companies has now been completed.
The Draft Demergers Agreement was approved at an extraordinary general meeting of shareholders on 4 December 2020 and aims to achieve organisational realignment in the three areas. The three "absorbing companies" are:
Cosmote e-Value contact centre (customer service).
Germanos industrial and commercial company of electronic-telecommunication material and supply of telecommunication services (retail shops).
Cosmote Technical Services (technical field operations), which incorporates OTEplus technical and business solutions.
Michael Tsamaz, Chairman and Chief Executive of OTE Group, said about 5,000 OTE employees have now been transferred to the newly created subsidiaries. Speaking during OTE's recent FY20 earnings call, Tsamaz said the objective is to "boost our efficiency" and align more closely with customers.
The move forms part of a wider effort to reduce costs and improve efficiencies. Tsamaz also confirmed (via CQ FD Disclosure) that around 1,300 employees in Greece opted for early retirement in 2020, which he said resulted in annual savings of almost €60m.
The planned sale of part of OTE's operations in Romania is a further element of the Greek operator's transformation strategy. OTE recently agreed a deal to sell its 54% stake in Telekom Romania's (TR) fixed-line business Telekom Romania Communications (TRC) to Orange Romania, for €268m. According to Tsamaz, the transaction should be completed in the second half of 2021.
Getting back on track
In something of an understatement, Tsamaz said FY20 was "not the year we had expected", although he expressed confidence that the operator ended the year "in good shape" following the various measures it had taken.
"The biggest single factor we could not offset was the absence of tourists, particularly in the summer months", he conceded, acknowledging that the decline in roaming revenue had proved painful. Given the challenges, he clearly regards the €4m drop OTE reported in annual group revenue as a successful outcome.
Overall, OTE posted a 1.3% decline in FY20 revenue, to €3.26bn. Revenue from the Romanian mobile business fell by 9.2%, while sales from the Greek operations were marginally down by 0.1%.
Looking ahead, OTE said it "expects a progressive but measured return to better operating conditions and revenue growth from the second half of the year onwards".

Anne Morris is a freelance journalist, editor and translator. She has been working as a reporter and news analyst for TelcoTitans since 2016.