Orange seeking a €24m retrospective discount on purchase of OTE's majority stake in Telekom Romania, completed last year.
OTE says it is examining the claim.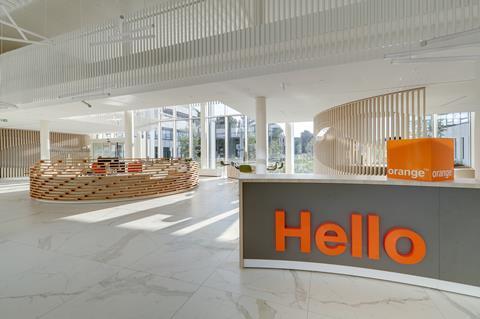 Orange is seeking to lop about 8% off the price it was due to pay Greece's OTE Group for fixed-line operator Telekom Romania last year, via a retrospective adjustment.
The French group has contacted OTE to say it wants to cut approximately €24m (£20.1m) from the €295.6m it committed to secure the latter's 54.01% stake in the Romanian incumbent.
Orange took the step once it had worked through TR's accounts following completion of the deal. It informed OTE on 24 December 2021, around three months after wrapping up the transaction.
OTE, which has yet to respond to Orange's claim, flagged the move in a brief declaration within the "outstanding legal cases" section of its latest annual financial statement, for the year to 31 December 2021. "As noted in the Annual Results statement, OTE is currently examining the completion accounts prepared by Orange Romania", a spokesperson for the Greek telco told TelcoTitans.
When announcing the deal, the two operators indicated their contract provided for the possibility of adjusting the purchase price based on factors such as cash and working capital levels.
There is no specific reason at this stage to consider the matter contentious or more than routine, beyond the relatively significant amount involved and its inclusion in the "legal cases" section.
Orange did not get back to TelcoTitans on a request for more detail.
Romanian deadlift gives Orange added bulk
First agreed in November 2020, the TR buyout has boosted the convergence strategy of Orange Romania, and strengthened its position versus rivals RCS&RDS and Vodafone Romania, which itself bulked up with the acquisition of cableco UPC Romania in 2019.
The deal brings together the near-ten million mobile users of Orange Romania, the country's largest wireless player, and TR's five million fixed-line customers.
Like OTE before it, Orange is retaining legal separation between TR and its mobile operation, but plans to shift TR's virtual mobile base of about 916,000 users to its own network, and target businesses and consumers with combined offerings encompassing mobile, broadband, TV, and ICT services. The Romanian state opted to retain its 46% holding in TR, despite OTE's exit.
The transaction, completed on 30 September 2021, leaves OTE (and parent Deutsche Telekom) with a wireless-only local presence via TR sister company Telekom Romania Mobile Communications. OTE took near-full ownership of the latter in parallel with the Orange transaction, paying €58.9m for TR's 30% stake in TRMC. DT has not yet gone into detail on how it will address TRMC's awkward fit with the Group's strategy of focusing on "converged leaders" in individual European markets.
Orange's TR purchase price — €295.6m, or €268m on a debt-free, cash-free basis — gave the telco an implied value of €497m.