NatCo claims to have met household coverage targets set at 2015 auction.
None of Germany's three MNOs meets 100% targets along transport routes.
BNetzA yet to test operators' coverage claims.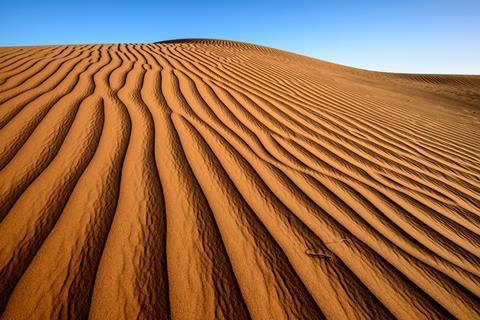 Telekom Deutschland (TDE) claimed to have hit a 1 January 2020 deadline for fulfilling all household coverage obligations attached to the 700MHz licences it acquired in Germany's 2015 multi-band auction, although deploying LTE networks along transport routes has proved more problematic.
The 700MHz licences required LTE coverage of at least 97% of households in each of the 16 federal states, and at least 98% of households nationwide, with a minimum transmission rate of 50Mbps-per-sector and an average of 10Mbps-per-household. Full mobile broadband coverage was also to be guaranteed along national motorways and high‑speed railway lines. At the time of the 2015 auction, the coverage conditions were considered somewhat onerous and partly responsible for more muted demand for 700MHz concessions than 1800MHz rights sold alongside them (Deutsche Telekomwatch, #42). Furthermore, spectrum in the 700MHz band had to be vacated by broadcasting services, and only became fully available from mid‑2019. This was just ahead of the time that TDE flicked the switch on its 5G network (Deutsche Telekomwatch, #86 and #90). In the 2015 auction, TDE shelled out €1.8bn to secure 100MHz of spectrum in the 700MHz, 900MHz, 1500MHz, and 1800MHz bands. In June 2019, the NatCo then spent a further €2.17bn on 3.6GHz and 2GHz frequencies for its 5G network. Dirk Wössner, Chief Executive of TDE, said the 5G auction left a "bitter aftertaste" and was a dampener on its network build‑out (Deutsche Telekomwatch, #84).
In a report to the Bundesnetzagentur (Federal Network Agency/BNetzA) in January 2020, TDE said its household coverage reached 98.1% nationwide, and between 95.43% in the Saarland and 99.99% in the city states Bremen and Hamburg. It noted that the nationwide figure would soon reach 98.5% once certain obstacles had been overcome. Such "limitations" affected figures in Baden‑Württemberg, Rhineland Palatinate, and the Saarland.
Although the NatCo achieved only 97.6% coverage of national motorways and 96.4% of high‑speed railway lines, it reported higher figures than rivals. TDE, as well as Telefónica Deutschland (O2) and Vodafone Germany, said it was not possible to provide full coverage of the main transport routes on time, owing to factors such as a lack of willingness from land-owners to rent out sites at potential locations, a lack of building permits, and regulations for the protection of historic monuments, nature, and the environment.
Vodafone said it had achieved the household coverage targets, reaching 98.6% nationwide. O2 fell well short of its obligations, reporting only 84.3% nationwide coverage, although it aims to rectify this by the end of 2020.
BNetzA seeks second opinion
BNetzA said it will now carry out a review to ensure the coverage claims are correct, noting it would consider regulatory sanctions only if they served the purpose of improving supply.
LTE coverage obligations from Germany's 2015 auction

Region

Target

O2

TDE

Vodafone

Source: BNetzA.

Nationwide

98%

84.3%

98.10%

98.6%

Baden‑Württemberg

97%

82.7%

96.01%

97.7%

Bavaria

97%

80.7%

97.58%

98.3%

Berlin

97%

100.0%

99.96%

100.0%

Brandenburg

97%

62.6%

97.50%

99.0%

Bremen

97%

99.9%

99.99%

100.0%

Hamburg

97%

100.0%

99.99%

100.0%

Hesse

97%

76.7%

98.39%

97.4%

Mecklenburg‑Vorpommern

97%

72.9%

97.52%

99.3%

Lower Saxony

97%

85.9%

98.60%

99.0%

North Rhine-Westphalia

97%

94.3%

99.82%

99.4%

Rhineland-Palatinate

97%

65.4%

96.48%

97.0%

Saarland

97%

78.9%

95.43%

97.9%

Saxony

97%

80.9%

98.12%

99.0%

Saxony‑Anhalt

97%

80.6%

98.49%

98.7%

Schleswig‑Holstein

97%

90.6%

98.53%

99.9%

Thuringia

97%

73.2%

97.00%

98.1%

National motorways

100%

77.9%

97.60%

96.0%

Railways

100%

80.3%

96.40%

95.0%
Regulatory pushback already baked in, to an extent
The issue of mobile network coverage remains a live one for TDE and its rivals, with a variety of multi-layered implications for relationships with regulators, network-sharing partnerships and asset sales, and future investment planning.
Efforts to bring their 4G coverage numbers up to scratch, and beyond, have already begun. A mobile pact agreed in 2019 between the operators and government included targets to ensure 4G household coverage of 99% in every German state by the end of 2021, and delivery of high-end network capabilities along transport routes by 2024. In return, the government allowed the operators to phase the cost of their 5G spectrum rights by making annual, interest‑free payments to 2030 (Deutsche Telekomwatch, #86). The three operators subsequently agreed to jointly build 6,000 new mobile base stations, to support the network expansion, and the government plans to build an additional 5,000 masts, funded by the country's digital infrastructure fund. They also remain in discussions over broader network-sharing and/or tower asset amalgamation, beyond the realm of the pact (Deutsche Telekomwatch, passim). Vodafone's leadership recently indicated that it had progressed to holding "detailed talks" with Deutsche Telekom on active network-sharing in German "grey areas" — districts covered by only one of the two operators' networks.