Internal IT functions brought within domain of Technology & Innovation Head Claudia Nemat.
Potentially consolidation-focused move comes with Deutsche Telekom IT in midst of transformation and efficiency drive.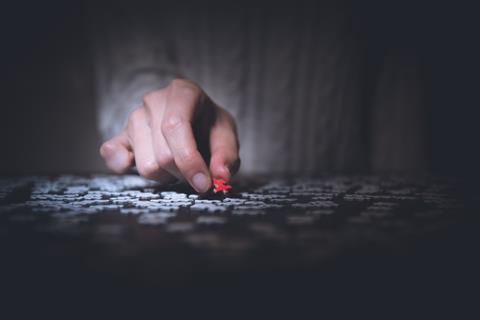 Deutsche Telekom (DT) continued a long-running reorganisation of its business-to-business functions with the reassignment of more than 3,000 staff within operations in eastern Europe and Russia.
Flagged in the operator's results document for the quarter to 31 March 2021 (Q1 FY21), published today, the shift has seen Deutsche Telekom IT Hungary, Deutsche Telekom IT Russia, and Deutsche Telekom IT Slovakia transferred from DT's Germany segment to the domain of Technology & Innovation Head Claudia Nemat.
In the process, the three units' approximate 3,700 staff have been added to DT's Group Headquarters & Group Services segment, taking its headcount to 20,170 at the end of Q1.
The switch appears largely about administrative tidying — but could also feasibly be designed to further efficiency- and agility-focused transformation efforts taking place at Deutsche Telekom IT, the Group's broader, 10,000-strong internal services function (Deutsche Telekomwatch, #102 and #103).
It follows on from the significant (and convoluted) B2B restructuring exercise that DT conducted during FY20.
Before the reorg, the three units formed part of T-Systems, but were transferred to Germany after DT decided to narrow T-Systems' focus onto external IT services and assign external B2B comms services responsibility to home market NatCo Telekom Deutschland. The three units, which support internal technology projects within DT's European footprint, still appeared an awkward fit in that structure.
Now, they have been brought within the broader portfolio of Nemat, who oversees technology, innovation, IT, and security across the Group, via various departments laid out when she reorganised her division back in 2018 (Deutsche Telekomwatch, #77):
Deutsche Telekom IT (which focuses on national IT projects);
Innovation Hub ("future" innovation projects);
International Technology and Service Delivery (planning, development, and operation of products, services, and platforms at Europe NatCos);
Product Innovation and Customer Experience (driving developments around areas such as digitalisation, big data, software-defined networks, voic-ification, virtualisation, and cloud services);
Strategy & Technology Innovation (research and innovation around communications).

Richard Agnew is Group Editor at TelcoTitans.