Rare appearance of South Korean vendor in Deutsche Telekom network discussions shows various avenues being explored following Huawei clampdown.
Polish network-sharing JV is keeping its options open amid the controversy over China-based suppliers.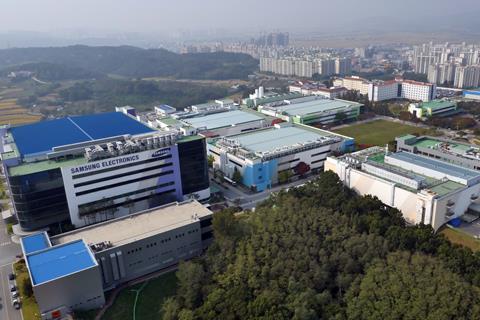 NetWorkS!, the 50:50 infrastructure-sharing joint venture (JV) of T-Mobile Poland (TMPL) and Orange Poland, is testing 4G radio access network (RAN) equipment from South Korean vendor Samsung Networks.
Maciej Zengel, the former Orange Poland executive who was appointed Chief Technical Officer of NetWorkS! in June 2020, flagged the trial with Samsung on LinkedIn, although without revealing many details.
Zengel said only that "new RAN solutions" from Samsung are being tested in the Mokotów district of Warsaw for the two mobile network operators (MNO). He provided photos of equipment that clearly displayed Samsung's name, and indicated that speeds of 89.92Mbps were achieved using LTE technology.
Although the Samsung trial appears to be focusing on 4G RAN technology for now, the move could pave the way for a future partnership on 5G. It seems that NetWorkS! is widening its search for network vendors in the wake of growing geopolitical tensions over the use of equipment from Huawei Technologies.
According to Polish news site Rzeczpospolita, rival MNO Play is also in discussions with Samsung, which currently does not have a presence in the Polish mobile network market. Rzeczpospolita said Huawei has supplied around 50% of Orange Poland and TMPL's RAN, with Nokia providing the remainder. Play is said to have used equipment from both Huawei and Ericsson, while further rival Polkomtel has relied on Ericsson and Nokia.
While a big name in the handsets and applications spaces, Samsung has only tended to very intermittently be flagged as a player within the Deutsche Telekom network infrastructure ecosystem. However, it is widely seen as on a drive to expand its network business into the vacuum left by Chinese vendors' rollback within European and other markets. In 2015, Samsung was highlighted as a participant in trials of Inter-Sector MIMO technology in Telekom Deutschland's network. It has also worked with DT and T-Mobile US on tests of high-band, high-capacity 5G radio systems, although where the projects ending up leading is unclear (Deutsche Telekomwatch, #46, #51, #56, and #57).
NetWorkS!' active-sharing back story
NetWorkS!' involvement in RAN vendor selection for TMPL and Orange Poland likely stems from the fact that its reach, unlike many such tie-ups, has long extended into sharing of active network equipment.
TMPL and Orange Poland established the JV in 2011. According to a 2017 report from Coleago Consulting, the JV is based on the Multi-Operator Radio Access Network active network sharing model, where RANs are shared and dedicated spectrum is used by each operator. The two partners have expanded the scope of the JV over the years, and it now covers 800MHz, 900MHz, 1800MHz, and 2.6GHz frequencies (Deutsche Telekomwatch, #59). TMPL launched 5G services in June 2020 using the 2.1GHz band (Deutsche Telekomwatch, #95). Orange Poland followed suit in July 2020, also launching 5G on the 2.1GHz band.
As in other European markets, Poland's 5G-enabling spectrum auction has fallen foul of COVID-19 delays, as well as longer-running industry wrangling. A 3.6GHz sale was started in March 2020 but regulator Urząd Komunikacji Elektronicznej (Office of Electronic Communications/UKE) had since halted the process, despite initially indicating the pandemic would not affect its timetable (Deutsche Telekomwatch, #92 and #93). For the country's 700MHz band, the government is taking control and looking to launch a single wholesale operator under the Polskie 5G banner. Orange Poland, Polkomtel, and TMPL signed up to the project in October 2019. The initiative aims to ensure a nationwide 5G rollout in a show of "cyber-sovereignty" (Deutsche Telekomwatch, #92).