AI‑based customer experience personalisation platform picked up by Mastercard from McDonalds.
Deutsche Telekom Capital Partners first invested in 2017.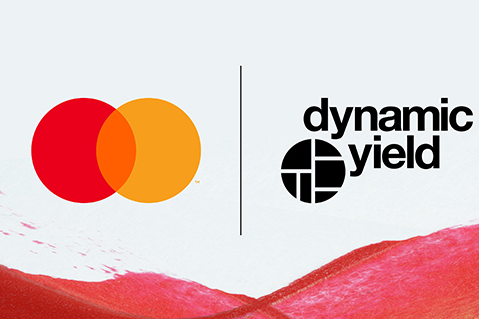 Mastercard acquired personalisation platform provider Dynamic Yield, the former Deutsche Telekom Capital Partners investment picked up by McDonald's two years ago.
Dynamic Yield, which utilises artificial intelligence to recommend content and products to consumers, has been added to Mastercard's suite of customer experience services. The payments service provider said Dynamic Yield will allow it to create a "unified consumer engagement and loyalty hub", building on existing "data‑driven loyalty, analytics, and marketing services".
Financial details of the acquisition have not been made public. The sale is expected to close in the first half of next year.
DTCP first invested in Dynamic Yield during the US‑headquartered startup's Series‑C funding round in 2017, which raised a total of $31m (€27.4m — Deutsche Telekomwatch, #66).
McDonald's acquired Dynamic Yield in 2019 in a $300m deal after trialling its technology to provide a more personalised customer experience at restaurants in the US (Deutsche Telekomwatch, #82). In a joint statement from Dynamic Yield and Mastercard, the platform provider's revenue is said to have doubled since it was acquired by the fast-food giant, thanks in part to an expanded customer base "across verticals".
McDonald's deployed the technology to its Drive‑Thru and ordering kiosks in "several" markets since the first instance in 2019. Plans are in place to further "scale and integrate" Dynamic Yield technology at McDonald's operations "globally".
Another DTCP alumni acquired
Although DTCP's stake in Dynamic Yield was never publicly declared, McDonald's became the sole proprietor after its 2019 acquisition. It previously sat within DTCP's Growth portfolio, which has seen a number of exits in recent years.
DTCP Growth portfolio exits to December 2021 (selected)
Company
Profile
Investment
Source: DTCP; TelcoTitans.

Auth0

Cloud‑based identity and authentication platform provider.

DTCP participated in a $120m funding round in 2020 for Auth0 before it was acquired by identity specialist Okta in 2021 (Deutsche Telekomwatch, #96 and #103).

Dynamic Yield

Provider of personalised services through machine learning and AI technologies.

In July 2017, DTCP participated in a $31m, Series‑C funding round in Dynamic Yield. Acquired by McDonald's in 2019, before being sold to Mastercard in 2021 (Deutsche Telekomwatch, #66 and #82).

Fireglass

Israeli provider focused on cyber‑attack prevention and risk management.

In July 2017, Fireglass agreed to be taken over by Symantec. DTCP was not a lead investor in Fireglass, but was part of a $20m Series‑A funding round completed in January 2016 (Deutsche Telekomwatch, #65).

Guardicore

Israel‑based data centre and cloud security provider.

In May 2019 DTCP took part in a Series‑C round which raised $60m (Deutsche Telekomwatch, #84). Zero trust solutions provider Akamai acquired the vendor in 2021 in a deal worth $600m.

Nexmo

US-based players in the communications platform-as-a-service space, delivering an API‑based communications platform for messaging, programmable voice, and chat apps.

DTCP, along with BYU Cougar Capital, was involved in a Series‑D funding round during August 2015. The sum raised was not disclosed. In May 2016, Vonage announced a "definitive agreement" to acquire Nexmo in a $230m cash and stock deal,and said the acquisition would expand its addressable market and complement its unified communications-as-a-service proposition. DT's International Carrier Sales & Solutions unit is a Nexmo partner (Deutsche Telekomwatch, #52 and #54).

Paxata

US-based provider of a "self‑service Adaptive Data Preparation solution" for enterprises.

DTCP flagged participation in a $33.5m financing round in Paxata during 2016. In 2020, it exited the vendor when it was bought out by AI specialist DataRobot for an undisclosed sum (Deutsche Telekomwatch, #58 and #90).

Relayr

German IoT solution provider focused on industrial use-cases.

In July 2018, Relayr was bought by Munich Re for a reported $300m, seemingly bringing about Deutsche Telekom's exit from the business. Earlier in 2018, DTCP was said to have led a $30m funding round in the vendor and strongly hinted at plans for a commercial tie‑up between Relayr and T‑Systems (Deutsche Telekomwatch, #75).

Replay Technologies

Tel Aviv-based startup whose technology lets viewers watch sporting events from multiple angles.

DTCP led a Series‑B funding round, which completed in February 2016 and raised $13.5m. It took total funding for the firm up to $27m. Shortly after the Series‑B completion, Intel announced its intention to buy Replay for $170m (Deutsche Telekomwatch, #54).

Signavio

Germany and US‑based business process intelligence software provider.

DTCP invested in Signavio in 2019 as part of a $177m funding round, before it was acquired by SAP in 2021 (Deutsche Telekomwatch, #102).


Joseph Purnell is a Staff Reporter for TelcoTitans, contributing telecoms news analysis since 2019 as part of the TelcoTitans Editorial team.