Hungarian NatCo's T‑Systems Hungary business has divested its Pan‑Inform subsidiary.
Unit will be operated by the state following the deal's conclusion in early‑2022.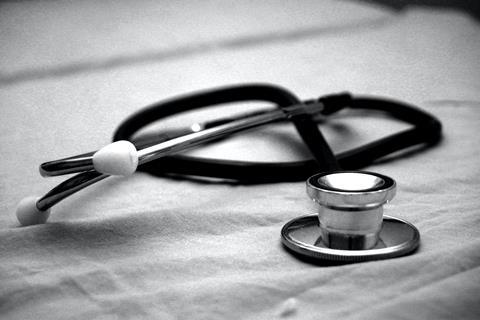 T‑Systems Hungary sold its digital healthcare subsidiary Pan‑Inform to the Hungarian government, generating around HUF 5.5bn (£13m/€15m), subject to conditions.
Parent company Magyar Telekom said that the Pan‑Inform business will be transferred to the state, including the development and support of the country's central healthcare and hospital IT systems and other "public sector tasks".
The deal is expected to close in the first quarter of next year, after which those public sector tasks will be performed by a state‑owned company. Magyar Telekom confirmed, however, that it "remained committed" to providing services such as IT maintenance and system integration beyond the transaction, to support a handover.
Pan‑Inform was founded in 2009, and was expanded in 2019 as part of an organisational restructure at T‑Systems Hungary. Zoltán Kaszás, Chief Executive at the time, said the reshuffle positioned healthcare as a "strategic area that will receive special attention". Updates have been sparse in the two years since.
In 2020, Pan‑Inform reported revenue of HUF 3.4bn and HUF 0.9bn in earnings before interest, taxation, depreciation, and amortisation (EBITDA). Magyar Telekom reported HUF 609.2bn revenue in the same period, meaning Pan‑Inform contributed 0.56% of revenue to the Hungarian business. Company filings approximate 41 employees at Pan‑Inform.
The sell‑off comes two years after Magyar Telekom attempted, and failed, to divest its entire T‑Systems Hungary enterprise unit (Deutsche Telekomwatch, #90). In 2018, Deutsche Telekom was also rumoured to have considered selling its shares in the parent operator, but ultimately kept the status quo. It has since increased its shareholding marginally via a share buy‑back programme, to 60.49% (Deutsche Telekomwatch, #103).
Healthcare climbs the priority list elsewhere
Although Pan‑Inform is owned by T‑Systems Hungary, which in turn is a subsidiary of local NatCo Magyar Telekom, the sale comes at a time when healthcare is increasing in visibility in other T‑Systems markets.
T‑Systems International named Udo Lingen Senior VP for Health Industry last month, a role that will see him oversee growth in the health sector across a handful of western European markets. Similarly, T‑Systems signed a partnership agreement with Google Cloud earlier in the year, under which the pair will deliver sovereign cloud services for enterprises in sectors including healthcare. Again, the deal is focused on western Europe initially. Deutsche Telekom's Systems Solutions segment under which T‑Systems International falls named healthcare as one of four "selected industries" in which to increase vertical solutions provision and expertise (automotive, public sector, and public transport being the other three).

Joseph Purnell is a Staff Reporter for TelcoTitans, contributing telecoms news analysis since 2019 as part of the TelcoTitans Editorial team.