New JV set to start construction this year, subject to EU approval.
Targets fibre connectivity for 650,000 premises by 2030.
French partner building up fibre network activity in Austria and Germany.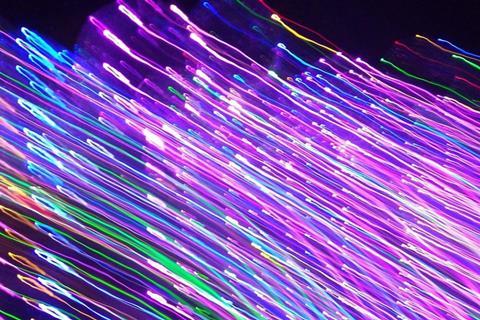 Magenta Telekom is joining forces with France-based investor and asset manager Meridiam on the creation of a fibre joint venture in Austria, with the aim to invest €1bn (£843m) and connect more than 650,000 homes and businesses in underserved rural areas and towns by 2030.
The partners did not reveal the size of their respective shareholdings in the new JV, although reports suggest Meridiam will hold a slight majority.
Construction is expected to start this year, subject to European Union approval of the tie-up. Magenta Telekom noted there will be no requirement for a minimum percentage of local residents to sign up for a broadband service before construction can begin. When completed, the new fibre-to-the-premises network will be open to other providers.
The Austrian NatCo, which merged with cable operator UPC Austria in 2019, said its existing hybrid fibre-coaxial cable network currently covers 1.5 million premises. It estimates that the JV with Meridiam will enable it to offer Gigabit connectivity to 2.5 million households and businesses by 2030 (i.e. 60% coverage), when combined with the operator's already announced fixed and mobile network investment of €1bn.
As of 30 June 2022, Magenta Telekom reported 4.6 million mobile customers but only 662,000 cable and DSL broadband customers.
Dominique Leroy, Head of Europe at Deutsche Telekom, described Austria as a very important market for the Group. "We have been investing in the expansion of digital infrastructure for 20 years. Today, we are writing the next chapter: the largest private fibre initiative in Austria to date", she declared.
The establishment of a fibre JV in Austria has been anticipated, with Deutsche Telekom keen to replicate its recently established German fibre JV model in other markets in order to share out the cost of building expensive fibre networks. It was reported in December last year that DT was seeking partners in European markets outside of Germany, with Austria and Poland identified as the first target countries. Austria often forms a natural staging post for DT to bed in German initiatives outside of its home market, as seen with the folding of both Telekom Deutschland and Magenta Telekom's tower operations into wireless infra unit GD Towers, ahead of a pending private equity sell-off.
In Germany, the GlasfaserPlus venture, preparations for which were exclusively revealed by Deutsche Telekomwatch in March 2021 (Deutsche Telekomwatch, #103, #105, and #108), has been set up as a 50:50 JV between DT and Australia's IFM Investors. It is one of two fibre JVs DT has in place in Germany, alongside the operator's regional Glasfaser Nordwest venture with energy, IT, and telecoms group EWE, but the operator hinted in May that more could be in the pipeline.
Fibre links
The choice of Meridiam as partner reflects the French group's growing level of activity in fibre network construction in Austria and Germany, as well as Romania and North America.
In Austria, Meridiam has committed to invest more than €150m in a fibre network for 60,000 households in Styria's Liezen district through a 50-year contract with the local municipality.
Meanwhile, Meridiam Glasfaser was created as a vehicle to deploy FTTP infrastructure in Germany. The venture is already collaborating with Vodafone Germany on the construction of an FTTP network for the community of Montabaur. Overall, Meridiam says it is targeting more than 500,000 homes passed in Germany. It noted it has already started the roll out of fibre to more than 120,000 rural households with an investment of more than €200m.
Notably, Christoph Meurer, the former co-Chief Executive of Glasfaser Nordwest, was appointed co-CEO of Meridiam Glasfaser in September 2021.
Meridiam launched its fibre strategy in 2020. In Romania, it is investing €120m to accelerate the development of fibre duct networks across Bucharest as part of the Netcity project. In North America, it is engaged in projects in Alberta and Edmonton in Canada and in some parts of Indiana in the USA.