Cloud PVR solution implemented as Magenta TV crosses German border.
Expansion boosts service following the collapse of MagentaGaming offering in February 2022.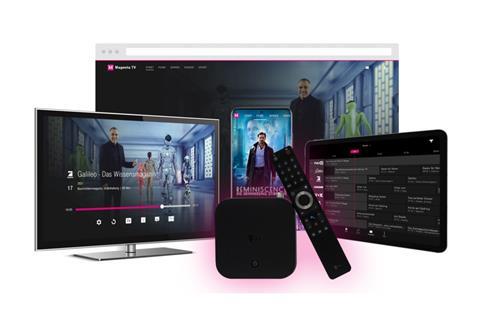 Magenta Telekom implemented Broadpeak's Cloud PVR solution into its TV streaming service as it expanded its availability into Austria.
According to Broadpeak, Cloud PVR solution allows users to record "an unlimited amount of content" simultaneously along with other "advanced services" such as catch-up and time-shift TV.
Jacques Le Mancq, Broadpeak CEO, believes the deployment will serve as "an excellent blueprint for how to successfully launch Cloud PVR services."
Broadpeak noted that its Cloud PVR solution includes the BkS350 Origin Packager, the BkM100 Recording Director and Scheduler, the BkA200 Video Delivery Monitoring, and network-attached storage capable of delivering 300 channels.
Christian Jaros, VP Entertainment at Magenta Telekom, said the company wanted to provide a "state-of-the-art experience" for subscribers. "Broadpeak's solution is easy to deploy and scalable, enabling us to bring cloud time-shift, start-over TV, catch-up TV, and PVR services to our customers, without deploying new hardware in their homes," he said.
Pay-TV, but no cloud gaming
Magenta has been pushing to evolve this offering for some time, having recently attempted to integrate its Magenta TV and MagentaGaming offerings.
However, in February, Telekom Deutschland (TDE) confirmed the closure of its cloud-based gaming service, less than two years after its commercial launch in August 2020. A TDE spokesperson told Deutsche Telekomwatch that MagentaGaming was "not accepted as hoped, so we decided to discontinue the service".
The move is likely to have come as a big disappointment to Deutsche Telekom (DT), which had signalled that the gaming service would be exported to other markets, and described the TDE launch as a "blueprint" for other NatCos.
Even when MagentaGaming was first launched, DT acknowledged it would face considerable competition from hyperscalers and others in the cloud gaming market, pointing to Google, Microsoft, and Sony (PlayStation Now). Google launched Stadia and Microsoft has Xbox Cloud Gaming, while Amazon relaunched Twitch Prime as Prime Gaming, and Nvidia introduced the GeForce Now cloud gaming platform (Deutsche Telekomwatch, #111).
Back in June 2019, Swedish video solutions provider Accedo highlighted that it had helped integrate Magenta TV with the Amazon Fire TV service. (Deutsche Telekomwatch, #84).