Startups tap into smart-city-themed 5G ecosystem building at NatCo.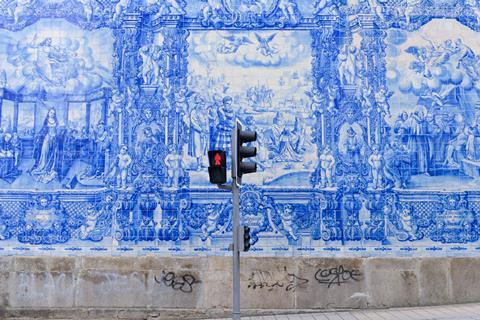 Magenta Telekom partnered with two technology startups to win a tender for 5G innovation projects in Vienna. The operator also tied with smaller startups looking to promote sustainability-focused innovations in the country.
5G in Vienna
The former move came via the 5G Vienna Use‑Case Challenge, a contest launched by the City of Vienna as part of Digital Agenda Vienna 2025, a programme of digitisation efforts in the capital. The competition sought innovations from startups and other technology players that look to make use of 5G connectivity and provide public benefit.
Magenta Telekom and rivals A1 Telekom Austria and Three Austria were encouraged to team with startups entering the competition, and the NatCo said it has upgraded eleven base stations in the capital to support the two projects it is involved in.
The Austrian NatCo was an early-mover on 5G within Deutsche Telekom, launching a limited-range network after securing access to frequencies in Austria's 2019 3.4GHz–3.8GHz licence auction (Deutsche Telekomwatch, #81). A more fulsome 700MHz, 1500MHz, and 2.1GHz rights sell-off is scheduled to take place later in 2020, giving the operator a platform for wider rollout (Deutsche Telekomwatch, #88 and passim).
In the 5G Vienna Use‑Case Challenge, winners were chosen across four categories from a pool of more than 30 applicants:
Public places and security: Unmanned Life, for a project envisaging drone support in emergencies, such as when large fires break out. The business is supported by Magenta Telekom.
Healthcare: Scarletred, for mobile and remote medical care (A1‑supported).
Mobility: Technische Universität Wien (TU Wien) and Swarco, for an "intelligent traffic light" solution that utilises edge computing to process traffic data locally (Magenta Telekom‑supported).
Education: Azoomee, for augmented reality-enabled virtual learning services in Vienna's schools (A1‑supported).
UK‑based Unmanned Life, which describes itself as an "autonomy‑as-a‑service" specialist, has a close relationship with British telco (and Deutsche Telekom minority investment) BT Group, having graduated from its Telecom Infra Project Ecosystem Accelerator Programme (BTwatch, #289 and #295). Kumardev Chatterjee, Chief Executive of Unmanned Life, said the Vienna project was a "major step forward for Unmanned Life, and we're very proud to see our partnership with Deutsche Telekom materialising in concrete 5G‑enabled solutions".
Azoomee, a children's content platform provider, is a portfolio member of Vodafone and the Luxembourg state's scaleup incubation joint-venture, Tomorrow Street (Vodafonewatch, #65, #170, #172 and #176).
Magenta Telekom's tie‑up with local technology university TU Wien is not the first time the two organisations have collaborated, having worked together on data intelligence in 2017 (Deutsche Telekomwatch, #63).
OurPower.coop bags backing
Magenta Telekom separately awarded startups a total of €50,000 as part of its Magenta TUN Fund 2019 competition.
Thirty‑nine startups entered sustainability innovations for the contest, judged by an independent jury chaired by former European Commissioner Franz Fischler.
OurPower.coop won the competition for its online marketplace for green electricity, enabling users generating power through solar panels to sell it directly to other users.