OTE Group's new‑look Board of Directors confirmed, with three fresh faces in Rodrigo Diehl, Catherine de Dorlodot, and Grigoris Zarifopoulos.
Telekom Romania Mobile Communications, the newly separated business following the fixed‑line sale, confirmed its commercial and HR heads.
BuyIn devices chief moves to Orange TowerCo TOTEM.
T‑Mobile US gets new General Counsel.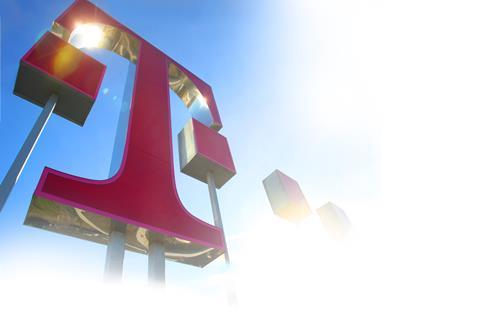 Group
Sherif Rezkalla joined Deutsche Telekom as Vice‑President, Portfolio and Head of Business Networks. Rezkalla was at Hewlett Packard Enterprise before the switch, where he was Business Leader for Germany focused on communication and media solutions.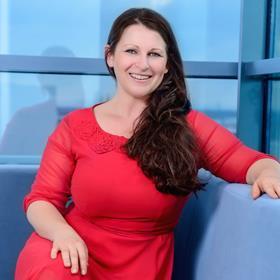 Julia Stone was appointed VP, e‑Commerce at Deutsche Telekom. She joined the Group from REWE International, where she was Director, Digital & Innovations.
Khalid Sharaf replaced Thomas Kohler as Senior VP, Devices & Platforms at BuyIn, the Group's procurement joint venture with Orange. Kohler, having left the Group and the buying alliance, was appointed Chief Operating Officer at TOTEM Group.
Announced earlier in the year (Deutsche Telekomwatch, #102), TOTEM is Orange's European infrastructure business. It is initially set to manage 26,000 of the operator's sites in France and Spain when it launches in November 2021. TOTEM's leadership team is populated exclusively by former Orange executives, with former Chief Technology Officer Nicolas Roy at the helm.
Germany
David Bartling was named VP, Strategy & Transformation at Deutsche Telekom Business Solutions' SD‑X division. The business unit is led by Peter Arbitter, SVP for Portfolio & Product Marketing for Telekom Deutschland's Enterprise arm, and focuses on so‑called "software‑defined everything", SD‑X for short. Bartling was previously Head of Telecommunications Strategy, Projects & Operations at Deutsche Telekom Business Solutions.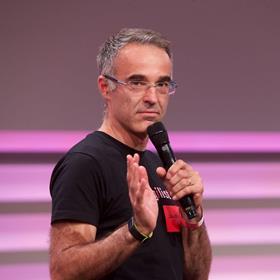 Laurent Donnay was named Chief Information Officer for Product, Sales & Service at TDE's Business‑to-Consumer function. He was previously at Deutsche Telekom Europe as SVP, Agile Enterprise & Digital Transformation. Donnay now covers IT services for the German NatCo's "core products", which include both mobile and fixed‑line services, device, and TV offerings.
Christina Kiehl was appointed SVP, Customer Development & Digital Success at TDE, a role teed up earlier in the year when she left the NatCo's budget sub‑brand congstar. Kiehl was previously Chief Finance & Operations Officer at congstar. She was replaced in part by now Managing Director, Finance Babak Ghasemi (Deutsche Telekomwatch, #107).
Christin Zoerner, SVP, Agile Transformation & Operating Office at TDE, was named SVP, Customer Experience & Data Analytics at the NatCo.
Europe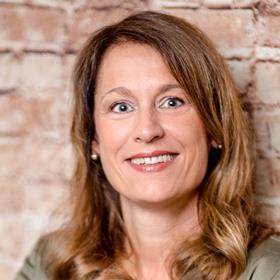 Austria: Magenta Telekom confirmed a replacement for Sabine Bothe, formerly Managing Director of Human Resources. Nathalie Rau took the role, joining from Universal Music Deutschland where she was SVP, HR. Bothe left the position in early‑2021 when she moved to Deutsche Telekom Group as SVP, Employee Journey.
Croatia: Hrvatski Telekom re‑elected two members of its Management Board. Nataša Rapaić was re‑appointed Chief Operations Officer and Ivan Bartulović confirmed as Chief HR Officer, both for a further three‑year tenure. Rapaić was first added to the board in 2013, while Bartulović joined in 2019.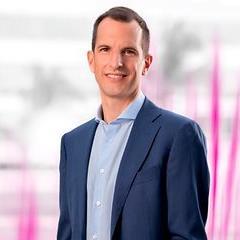 Greece: a handful of changes at OTE Group over the past several months have resulted in a new‑look Board of Directors. Among the new names is Rodrigo Diehl, Non‑Executive Director, a role he holds alongside his SVP, Commercial Growth position at Deutsche Telekom Europe. Catherine de Dorlodot is another new face as an Independent Non‑Executive Director. She is a Partner at Belgian legal firm GOVERN & LAW and former Proximus executive. Grigoris Zarifopoulos was also added in the summer. He was previously Deputy Minister, Digital Governance for the Greek government, and was Europe's Regional Director at Google prior to that. Since the summer, Telekom Deutschland Managing Director Srini Gopalan stepped down from the Board, as did Vasilios Vassalos, Professor of Computer Science at Athens University, and Michael Wilkens, SVP, Group Controlling at Deutsche Telekom.
OTE Group Board of Directors, November 2021
Sources: OTE; TelcoTitans.

Michael Tsamaz

Chairman

CEO, OTE Group

Eelco Blok

Vice‑Chairman and Independent Non‑Executive Director

Former CEO, KPN

Rodrigo Diehl

Non‑Executive Director

SVP, Commercial Group, Deutsche Telekom

Catherine de Dorlodot

Independent Non‑Executive Director

Former Executive, Proximus (various roles)

Dimitrios Georgoutsos

Independent Non‑Executive Director

Professor of Finance, Athens University

Robert Hauber

Non‑Executive Director

CFO, Europe, Deutsche Telekom

Dominique Leroy

Non‑Executive Director

CEO, Europe, Deutsche Telekom

Charalampos Mazarakis

Executive Director

CFO, OTE Group

Kyra Orth

Non‑Executive Director

SVP of Top Executive Management, Deutsche Telekom

Grigoris Zarifopoulos

Non‑Executive Director

Former Regional Director, Google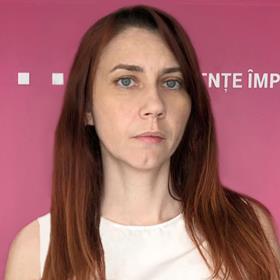 Romania: Telekom Romania Mobile Communications finalised the management shake‑up it initiated after the divestment of its fixed‑line business in late‑2020 (Deutsche Telekomwatch, #107). Andreea Cramer was named Executive Director for Commercial. She was previously Director of Marketing & Customer Value Management for the NatCo's enterprise business. Floria Tanase was appointed Chief HR, Legal & External Affairs Officer, a step up from her role as Director, Legal & Corporate Affairs at the operator. The two moves tie up wider changes noted at the operator in recent months, which have included new CEO Dina Tsybulskaya and CTIO Alexander Jenbar.
Slovakia: Tomas Masny was appointed Chief Information & Security Officer at sister NatCos Slovak Telekom and T‑Mobile Czech Republic. He was Head of Technology Security at the operators before the change.
Systems Solutions
Boris Pieper, Senior Sales Manager at T‑Systems, left the Group to join IBM‑owned cloud services provider Nordcloud as Engagement Director.
USA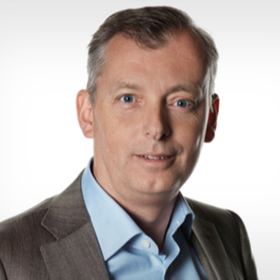 Ulf Ewaldsson was named Executive VP and Chief Network Officer at T‑Mobile US. He was previously SVP and Chief Network Officer.
Tim Johnson was appointed President at American Broadband, Nebraska, the regional arm of the rural fibre builder. Johnson was Senior Manager, Technology Procurement at T‑Mobile US before the switch.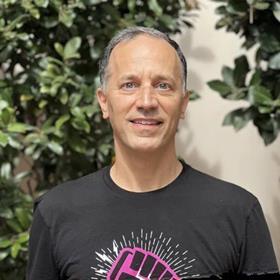 Mark Nelson was named Executive VP and General Counsel on the T‑Mobile US Board, after Dave Miller announced his retirement. Miller will stay on as EVP and Strategic Advisor until April 2022 to support the transition. Nelson joined the operator from law firm Clearly Gottlieb, where he was a Partner. He will report directly to Chief Executive Mike Sievert. T‑Mobile noted that Nelson had advised the operator over the past two decades on a variety of matters, including the acquisition of MetroPCS and merger with Sprint. Broady Hodder, SVP, Legal Affairs, Corporate Governance & Strategic Transactions, was named Corporate Secretary and will report to Nelson.
Nigel Newby‑House joined T‑Mobile US as Senior Director, 5G Product Strategy & Innovation. He was previously VP, Global Operator Solutions at equipment manufacturer HTC.
David Rapson, Senior Director of Content Partnerships at T‑Mobile US, expanded his remit to cover Partnerships & Business Development.
Jason Young, SVP, Strategic Partnerships & Venture Investments, left T‑Mobile US. He was named CEO at street advertising provider Soofa.
Former T‑Mobile US executive Julia Zhang was named SVP, Revenue & Pricing Management at private aviation company Wheels Up. Zhang was VP, Device & Supply Chain Strategy, Planning, Data Science & Analytics at the US NatCo.
Alumni
Rami Avidan, former CEO at Deutsche Telekom IoT, confirmed his next role. He was named CEO at Cambio Group, an e‑healthcare services provider based in Stockholm. Avidan left Deutsche Telekom's Internet of Things‑focused subsidiary in April 2021 and was replaced by Denis Nikles (Deutsche Telekomwatch, #103).
Sascha Hancke was appointed Managing Director, Purchasing & Category Management at mobilezone Deutschland, a position he will take in August 2022. He is currently Head of Telco Services at retail group Ceconomy's spin‑off MediaMarktSaturn. Between 2006 and 2009, Hancke was SVP, Consumer Sales at Deutsche Telekom.
Telekom Deutschland's former Chief Architect for Cloud Infrastructure Robert Schwegler was named Chief Technology Officer at automated e‑commerce platform elopage. Schwegler left the Group in 2017, and was most recently Chief Technology & Information Officer at fintech startup PPRO.
Sandra Vollmer was appointed Director of Business Finance at Unsere Grüne Glasfaser, the fibre building joint venture between Allianz and Telefónica. Vollmer was Head of Programme & Performance Management at Deutsche Telekom before she left to join Unitymedia in 2011. Most recently, Vollmer was Chief Finance Officer at 1&1 Mail & Media Applications.


Joseph Purnell is a Staff Reporter for TelcoTitans, contributing telecoms news analysis since 2019 as part of the TelcoTitans Editorial team.