Customer communications platform player takes $200m in funding, with Deutsche Telekom Capital Partners on the ticket.
Medium-term IPO a potential exit route for Group investment arm.
Martech continuing to pique interest for DTCP.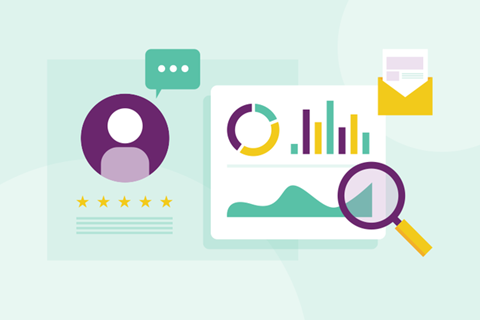 Deutsche Telekom Capital Partners (DTCP) participated in a $200m (€165m/£142m) Series E funding round for customer engagement platform player Iterable.
DTCP was among four new investors — with Adams Street Partners, Glynn Capital, and Silver Lake — to put in funding, while four existing partners upped their previous investments. The size of individual investments has not been divulged, but the latest tranche is said to have given the startup a $2bn valuation.
Aurin Bhattacharjee, Managing Director of Growth Equity at DTCP, said it was Iterable's artificial intelligence (AI)-powered customer connections solution Iterable AI that drew DTCP's interest. He described Iterable as a "true winner" in the digital transformation of customer experience and marketing.
Other DTCP portfolio companies in the marketing technology sector include:
mobile attribution player Appsflyer, which breached the $2bn valuation mark in late-2020;
customer segmentation and marketing personalisation engine Dynamic Yield, which was acquired by McDonald's in 2019;
marketing analytics tool provider Heap, a 2019 investment with which Iterable has been partnered since April 2021;
Innovid, which provides a tool to simplify advertising processes;
and omni-channel communications solution provider Pinger.
What's next? Exit via IPO already on agenda
The funding will be channelled towards accelerating the marketing automation business "at scale", said Iterable co-founder and recently-appointed Chief Executive Andrew Boni.
The financial backing will also support Iterable's effort to "chart a path to a post-COVID world", Boni added. This includes a "rethinking" of traditional workplaces and a more permanent switch to hybrid working.
Speaking to Forbes, Boni said the company was preparing for a potential initial public offering within the next two years. "We wanted to strike while the iron is hot, so to speak, and to continue to raise and raise quickly; then focus on our core business".
Founded in 2013, Iterable now has a team of 450 staff working across Denver, London, New York, and home-city San Francisco. Its workforce has grown by 115% over the past twelve months. The Series-E round is the business' first since 2019, when two funding calls raised $50m and $60m respectively.
Boni replaced fellow co-founder Justin Zhu at the helm earlier this year after Zhu was dismissed for "multiple violations" of company policy, including Bloomberg reports that he had taken LSD ahead of a 2019 board meeting. The change of leadership reportedly pushed back the funding round announcement, which was initially expected in April 2021.

Joseph Purnell is a Staff Reporter for TelcoTitans, contributing telecoms news analysis since 2019 as part of the TelcoTitans Editorial team.