DT's FM partner reassures over future profitability of Group contract, despite series of setbacks relating to COVID‑19 and IT security.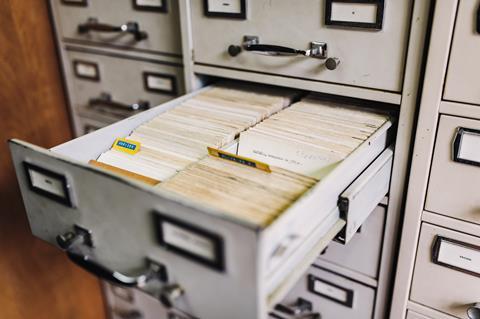 ISS, Deutsche Telekom's facilities management partner, flagged further rockiness in its pivotal contract with the Group after an "extraordinarily challenging" few months, featuring disruption from COVID‑19 restrictions and a large-scale cyber-security incident (Deutsche Telekomwatch, #94).
In its results for the six months to 30 June 2020 (H1 FY20), delivered last week, the Denmark‑based group posted an operating loss of DKK 2.04bn (£248m/€274m), blaming revenue blockages and operational setbacks from both coronavirus and the large-scale malware attack it said had hit its business in February.
Sales dropped 5.2% in H1, and were only "partly offset" by a COVID‑19-led pickup in deep-cleaning and disinfection work at clients' premises, as well as a 9.2%-reduction in ISS headcount from its 30 June 2019 base.
Pause on DT projects restricts reward, but not cost
"Negative profitability impacts" from the DT contract were among key factors cited by ISS for H1's problems.
Chief Executive Jeff Olsen Gravenhorst flagged three issues experienced in its relationship with the Group, all stemming from operational disruption via the malware incident, movement restrictions, or both. He said ISS had experienced:
Loss of earnings owing to delays in bringing down the costs of fulfilling the contract through efficiency improvement measures.
A "hit" on ISS's management fee because of missed key performance indicators.
Delays in realising "above‑base revenue" from planned projects.
Gravenhorst assured that the delays were "clearly temporary", however, saying the "unfortunate impact from the malware and COVID will disappear".
"The commercial consequences of underperformance have been settled. And the revised plan is in place with full support from the customer. The contract will return to acceptable margins, similar to the first few quarters of delivery. As such, we will catch up, and the future business case remains unchanged."

— Gravenhorst.
A deal of many layers
ISS — which employs more than 400,000 staff — secured its giant, ten-and-a-half-year FM deal with DT back in 2017, as part of the operator's long-running indirect cost reduction push (Deutsche Telekomwatch, #67). Focused on facilities in Germany, it saw ISS supplant Austrian group STRABAG International (the acquirer, in 2008, of DT's former internal services unit DeTe Immobilien), and was said to have been ISS' largest ever contract win. In Q1 FY20, DT accounted for nearly 5% of ISS' total revenue. Beyond focusing on internal efficiencies within DT, the relationship also extends into a commercial partnership (Deutsche Telekomwatch, #82). The tie‑up, billed as "complementary" to its FM deal, focuses on smart-building services and is behind Deutsche Telekom IoT's IoT Service Button for sending out "one-touch" operational alerts within businesses.

Richard Agnew is Group Editor at TelcoTitans.