Sign of times in telecoms, as supply deal expands into commercial realm.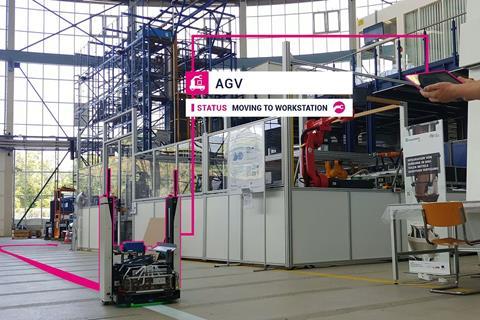 T‑Systems Nordic (T‑Sys NO) signed a three-year strategic partnership with Denmark-based outsourcing player ISS Facility Services, focused on smart facility management (FM) solutions.
The deal, which builds on ISS' recent win of a major, long-term deal to provide FM services to Deutsche Telekom (DT), will see the provider deploy T‑Systems' (T‑Sys) Connected Things Hub to digitise the operation of buildings.
During the next six months, T‑Sys said it will work with ISS to build a "strategic roadmap" of solutions to be implemented over the three-year contractual term.
The partners said the Connected Things Hub will be used to measure data from sensors placed in buildings, analysing and visualising carbon dioxide levels, room temperature and utilisation, and user behaviour in near real‑time, and enable ISS to intervene if set limits are exceeded. The system is claimed to reduce costs and energy consumption by enabling permanent analysis of consumption values and cost drivers.
According to DT, T‑Sys NO covers Denmark, Sweden, and Finland (but not, apparently, Norway). Like ISS, the unit's headquarters are in Copenhagen, and it runs further offices in Helsinki, Malmö, and Stockholm. Key clients are said to include KONE and IKEA.
ISS described the agreement as a "complement" to its existing partnership with IBM, which provides the vendor's FM service platform.
Multi-sided relationship
An Internet of Things (IoT)-flavoured commercial tie‑up between DT and ISS had first been mooted in 2017, when ISS secured a ten‑and-a-half‑year deal, to commence in July 2019, to supply DT with integrated FM services across "several thousand" buildings, antennae, masts, and other technical assets in Germany, supplanting Austrian construction and building services group STRABAG International (Deutsche Telekomwatch, #67 and #73).
In its latest quarterly results presentation, for the quarter to 31 December 2018, ISS said the transition and mobilisation of the contract with DT was "well on track".
Building the future
DT and ISS jointly presented a talk entitled "Digital Facility Management" at early-April 2019's Hannover Messe tradeshow, where smart-building technologies were a key theme of the Group's presence.
DT also used the event to highlight a tie‑up with POLYGONVATRO, part of property damage control and climate solutions specialist Polygon, to deliver an automated water damage assessment offering to insurance companies, based on connected-dehumidifiers.
A further relationship was flagged with fan and elevator drive manufacturer Ziehl Abegg on IoT‑enabled ventilation equipment, geared towards remote operation and management.