Satellite operator's quarterly results indicate tangible revenue.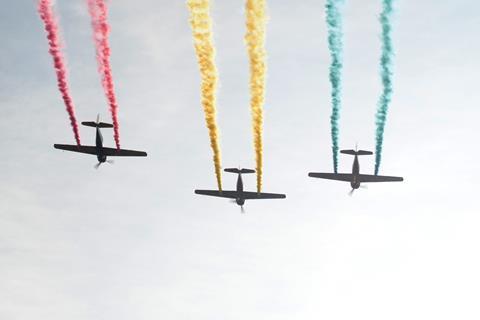 Deutsche Telekom (DT) partner Inmarsat indicated their European Aviation Network joint venture was starting to produce tangible revenue. In the satellite operator's results for the quarter to 31 March 2019, it reported a 53.4%-jump in revenue from its Aviation segment, to $29.9m (€26.3m), with equipment sales "relating to our customer on the European Aviation Network" (presumably launch client British Airways) cited as the "main" growth driver. Core earnings for Aviation grew at a lower rate (33%), seemingly as a result of the increase in (lower-margin) equipment sales.
DT, which runs the hybrid in-flight broadband system in partnership with Inmarsat, has not yet followed suit by referencing it as a significant revenue generator. It does not break out financial performance figures for carrier services arm Deutsche Telekom Global Carrier, which appears to have taken the lead within DT in marketing the European Aviation Network. British Airways soft-launched the offering in March 2019, as part of a prolonged trial programme (Deutsche Telekomwatch, #79 and passim).