Innovation hothouse hubraum closed applications for its Network Sustainability Award, being run in partnership with Solar Impulse Foundation.
Microsoft, Orange, and SK Telecom also in support.
Green network management and energy production among the focuses as Deutsche Telekom ups its climate protection endeavours.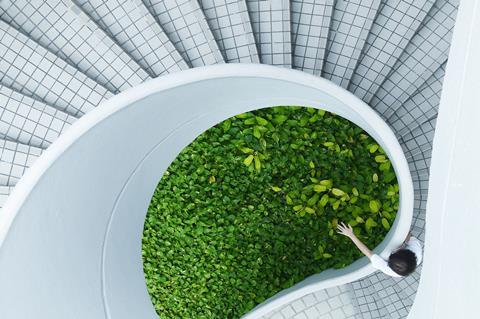 Deutsche Telekom's technology accelerator hubraum launched its 2021 Network Sustainability Award with "key partner" the Solar Impulse Foundation.
The programme, supported by Microsoft, Orange, and SK Telecom, seeks solutions that offer sustainable alternatives for energy production and storage or network management.
Applications opened in February and closed last week ahead of a late-April Pitch Day. Winners will be announced in May. Alongside €50,000 in cash prizes for three successful applicants, the programme offers "support" to work on a proof-of-concept with Deutsche Telekom or one of its host partners. This will include financing and "potential other benefits", including access to operator data, markets, networks, and platforms.
The three winners will go on to pitch solutions at the GSM Association's Mobile World Congress 2021, scheduled for late-June. If the winners meet the criteria, they will also receive certification from the Solar Impulse Foundation's Efficient Solution Label — a portfolio of verified emissions-tackling solutions — and present in front of a panel of venture capitalists towards the end of 2021.
The hubraum-led programme adds to a wider partnership between Deutsche Telekom and the Solar Impulse Foundation, the not-for-profit offshoot of Swiss solar aviation project Solar Impulse. Billed as a search for sustainable IT services and solutions, Efficient Solution Label currently has more than 1,000 products in its portfolio. Deutsche Telekom's sole labelled product is Cloud & Heat, which works to reduce the negative environmental impact of server-based systems. Cloud & Heat powers the Group's cloud-based gaming service MagentaGaming. According to the Solar Impulse Foundation, it remains in the "prototype" phase, a year after its March 2020 launch.
Success stories
The Network Sustainability Award is the follow-up to hubraum's 2020 5G in Sustainability competition, which selected modular wind power solution provider MOWEA as its winner. The German startup secured the lion's share of the cash prize, a Deutsche Telekom sponsorship deal, and networking opportunities. It then spent much of last year tailoring its product to fit Deutsche Telekom structures ahead of a pilot deployment in Germany as part of the Group's renewable energy drive.
Deutsche Telekom's longer-term sustainability objectives include a 90% reduction in carbon emissions by 2030, which will include supply chain emissions being cut by 25%-per-customer.
Elsewhere in hubraum
The sustainable technologies play is one of a few streams of interest at hubraum, which has a handful of other programmes currently underway:
MR/XR: hubraum has been eager to find "killer" mixed reality (MR) applications via a tie-up with chipset maker Qualcomm and MR headset manufacturer Nreal, most recently through the MR Program. The follow-up XR Program was announced in March, and is currently seeking extended reality (XR)-focused startups across a broad range of use-cases.
Precise positioning: an early-2020 Deutsche Telekom partnership with positioning solutions provider Swift Navigation has since been built upon, with hubraum's Accuracy Unlocked programme now open to applicants. The programme aims to find startups with use-cases that integrate Swift Navigation's cloud-based positioning correction service Skylark. Skylark is currently being trialled in Germany and the USA as part of Deutsche Telekom's Precise Positioning service.
Campus networks: The 2021 Campus Network Program, in partnership with T-Systems, is looking for startups and small businesses to support Deutsche Telekom's ecosystem-building play around private networks.

Joseph Purnell is a Staff Reporter for TelcoTitans, contributing telecoms news analysis since 2019 as part of the TelcoTitans Editorial team.