Curtain could be coming down on operators' odd couple act.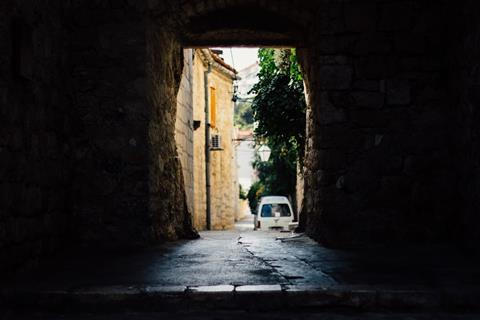 Hrvatski Telekom (HT) was set to begin the process of selling off its 17.4% stake in alternative operator Optima Telekom, ending a contentious and somewhat unorthodox 'management'' relationship that stretches back to 2014 (Deutsche Telekomwatch, #30, #32, #63, and #65).
The Agencija za zaštitu tržišnog natjecanja (Croatian Competition Agency/AZTN) said HT had fulfilled a measure that specified it should lay out a plan for selling the stake by 1 July 2019, to prepare for the launch of the sales process during January 2020.
HT will then have six months to attract a suitable bid via an international tender, after which it is mandated to select an investment bank to assist with the divestment. HT also has the right to find a buyer for a 36.9% stake owned by Zagrebačka banka. If HT fails to complete the sale of Optima by 10 July 2021, the NatCo should transfer its management rights to Zagrebačka banka, or a non-affiliated third-party, and authorise it to sell its stake in Optima.
There is speculation that Amsterdam-based United Group, which already provides telecoms and media services via various businesses in south-east Europe, may be interested in acquiring Optima. These rumours were no doubt fuelled by United Group's announcement in May 2019 that it had agreed to buy HT rival Tele2 Croatia by the end of the year. Victoriya Boklag, Chief Executive of United Group, said Croatia is an "attractive and important market for us", and pointed to the Group's "great track record in acquiring and integrating mobile businesses in the region". United Group is now majority-owned by international investment firm BC Partners, although previous owner KKR and the management team still own a minority stake.
Seven-year itch
HT stepped in to support Optima in 2014 after it became apparent that the local broadband provider was facing bankruptcy. It holds arms-length management rights over Optima until July 2021, having extended the original agreement by three years in July 2018.
It became clear in 2016 that HT was seeking to merge Optima with H1 Telekom, another struggling local loop unbundler that, like Optima, has struggled to make an impact in the market amid HT's dominance. That merger was finally completed on 1 August 2017, and led to a decrease in HT's stake in Optima from 19.02% to 17.4%.
HT's plan to sell its stake comes as Optima shows moderate signs of recovery in its financial performance. In the six-month period to 30 June 2019, the provider claims to have generated a net profit of just over HRK 5m (€676,000), compared with a loss of HRK 3.9m in the corresponding period of 2018.
In its latest Annual Report, HT said Optima contributed a net loss of HRK 3m to its financials in the twelve months to 31 December 2018 (FY18), compared with a loss of HRK 14m for FY17. Core earnings contribution in FY18 increased by HRK 22m to HRK 134m.