Hrvatski Telekom launches ENT-supported DSS network while waiting for delayed 5G spectrum auctions.
Six cities included in initial launch.
5G for industry emerges as key target for CEO Nebis.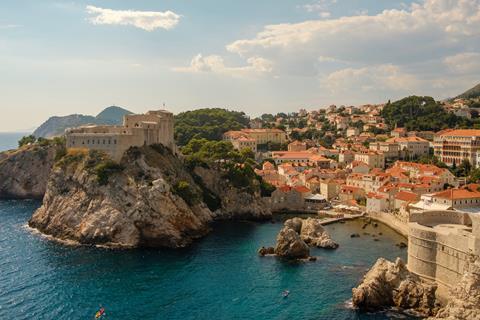 Hrvatski Telekom (HT) announced a limited commercial launch of its 5G network in six Croatian cities. The operator claims to be the first to provide such coverage in the country.
Osijek, Rijeka, Samobor, Split, Sveta Nedelja, and Zagreb now have live 5G networks based on Dynamic Spectrum Sharing (DSS) technology. Previous HT trials in Samobor, HT's designated testbed just outside Zagreb, used 2.1GHz frequencies currently allocated for 4G (Deutsche Telekomwatch, #94).
Ericsson Nikola Tesla (ENT), HT's exclusive 5G radio equipment provider and longstanding strategic partner, supported the launch.
In June 2020, Croatian network authority Hrvatska regulatorna agencija za mrežne djelatnosti (HAKOM) confirmed that, given COVID-19 challenges, the anticipated 5G-capable spectrum auction would be postponed until the "first half of 2021". Airwaves in the 700MHz, 3.6GHz, and 26GHz bands were initially set to be auctioned, though the 700MHz selloff may be postponed further.
Industry targets
Kostas Nebis, HT Chief Executive, pegged the deployment as a boon for Croatian "economic and social development". While the network is available to HT subscribers free of charge until June 2021, Nebis has been far more outspoken about the potential of 5G for enterprise and industry.
On launching the commercial 5G network, he again alluded to its enterprise use-cases, underlining new capabilities for automation, connected vehicles, industry, and telemedicine in the six cities.
In mid-2020, Nebis flagged the value of 5G for Croatia's Industry 4.0 and its ability to stimulate the country's economy with higher efficiencies through smart-metering and dynamic management of power supply, as well as connected and automated devices and machinery.
ENT an ally
In mid-2020, HT named ENT its exclusive 5G radio equipment provider until 2024 (Deutsche Telekomwatch, #95). The 5G element of the pair's strategic partnership was initiated in 2018 when ENT used the Ericsson Radio System portfolio in HT-backed 5G trials. In Zagreb, the NatCo supports a 5G campus network deployment that underpins a testbed at the University of Zagreb's Faculty of Electrical Engineering & Computing. The testbed was deployed in partnership with Deutsche Telekom's campus network strategic partner Ericsson.

Joseph Purnell is a Staff Reporter for TelcoTitans, contributing telecoms news analysis since 2019 as part of the TelcoTitans Editorial team.