Croatian operator sees an uptick in business during summer months, leading to raised forecasts.
Management remains keen on building HT into a regional telco/IT business, saying dealmaking opportunities are being monitored.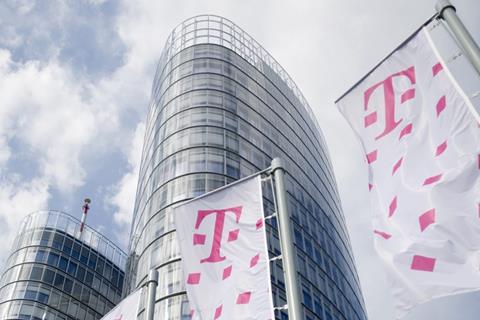 Hrvatski Telekom said it remained on the lookout for M&A opportunities in eastern Europe as it reported its results for the quarter to 30 September 2021 (Q3 FY21).
The Deutsche Telekom-controlled operator raised its guidance after completing the first nine months of the FY on what it called a "positive note", with revenue and earnings both growing on "strong commercial momentum".
Sales increased 1.9% in Q3, when excluding the impact of HT's deconsolidation of Optima Telekom, the once-stricken Croatian broadband provider it has babysat (and part-owned) since 2014, but agreed to offload to United Group in July, subject to regulatory approval (Deutsche Telekomwatch, #106).
Core earnings after leases (AL) rose 7.9% on the same basis — a jump that will have been warmly received back in Bonn, with DT mandating its Europe businesses such as HT to focus on margin improvement and improved returns, rather than pure growth, in its latest medium-term strategic plan (Deutsche Telekomwatch, #105).
Tourists return
Driving the gains, HT said, were a bounce-back in visitor revenue during the summer tourism season, growth in postpaid mobile (+4.5% year-on-year, in Croatia) and fixed broadband (+1.6%) customers, and a slightly slower pace of contraction in fixed voice revenue (-3.6% against -3.9% in Q2).
As a result of the more optimistic outlook, it now expects a "low single-digit" fall in revenue across FY21, against the "mid single-digit" drop it guided for at the start of the year, amid uncertainty over the pandemic's impact on its business (Deutsche Telekomwatch, #103). HT has generated a 0.6%-rise in its top line for the FY so far.
On earnings after leases, it expects a better, "mid single-digit" rate of growth across FY21 — again chiming with Group strategy.
Hrvatski Telekom Group financials, Q3 FY21
Q3 FY20
Q3 FY21
Change

Notes: * Before exceptional items, after leases.

Figures include Optima Telekom results, pre-deconsolidation.

Source: Hrvatski Telekom.

Revenue

HRK 1,998m

HRK 1914m

-4.2%

EBITDA *

HRK 767m

HRK 858m

11.9%

EBIT (operating profit)

HRK 322m

HRK 361m

12.1%

EBIT margin

16.1%

18.9%

2.7pp

Net cash flow from operating activities

HRK 779m

HRK 796m

2.2%
Post-pandemic Plan A is still fibre and 5G
Executives cautioned the environment in HT's core footprint (Croatia and Montenegro) "remains challenging", but said it remained committed to maintaining a "strong investment plan" in order to "ensure continuation of positive trends".
The Q3 results documentation highlighted its outlay of HRK 130m (£14.6m/€17.3m) in Croatia's August spectrum auction, which saw it outspend rivals and pick up 700MHz, 3.6GHz, and 26GHz rights to expand the 5G service it debuted, using Ericsson Nikola Tesla technology, in October 2020 (Deutsche Telekomwatch, #95, #100, and #107). At 30 September HT said it had brought 5G live on 600 sites, covering two million people, and had deployed 3.6GHz on 150 masts since the auction.
The telco claims now to have passed 435,000 households with fibre-to-the-home connections — a rise of 34% on 30 September 2020. This push comes with DT aiming to reach ten million households across its Europe footprint (ex-Germany) with FTTH by the end of 2024. HT did not break out numbers on FTTH uptake.
Despite the talk on investment, HT expects its FY21 capital expenditure to come in at HRK 1.6bn, slightly down on FY20, reflecting DT's ongoing caution towards deploying capital in Europe's stolid telecoms markets, at least outside of Germany (Deutsche Telekomwatch, passim).
Beyond borders
Dealmaking-wise, HT repeated earlier statements that "in terms of regional expansion, we continue monitoring and evaluating potential acquisition opportunities".
The telco has been flagging plans to become a bigger regional telecoms and IT player since at least 2017, when it acquired a majority stake in Montenegro's incumbent operator Cronogorski Telekom from (also-DT-controlled) Magyar Telekom (Deutsche Telekomwatch, #61 and #63). It also has a multi-country IT presence through Combis, an enterprise software and services player it acquired back in 2010, as well as a minority stake in HT Mostar, an operator in the Federation of Bosnia and Herzegovina (BHF).
At the same time, it has been culling interests in non-core assets such as retail energy business RWE Hrvatska (2018), travel service player E-tours (2019), BHF virtual operator Hrvatska pošta Mostar (2019), and now Optima.