Deutsche Telekom Europe head Dominique Leroy dips into Croatian business to draw out Daniel Daub as new regional finance boss.
HT quickly announces replacement.
Next role of Daub predecessor Robert Hauber yet to be confirmed.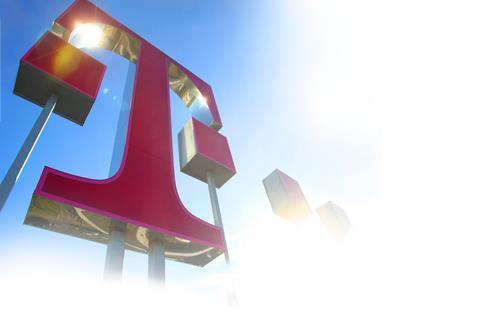 Hrvatski Telekom's Chief Financial Officer is returning to the Croatian operator's parent Deutsche Telekom as part of a rejig of its European bookkeeping leadership.
Daniel Daub, who has been with HT since 2017 (Deutsche Telekomwatch, #67), is taking up the position of Senior Vice-President, Finance for DT's Europe division, working for regional boss Dominique Leroy.
He is, ostensibly, replacing Robert Hauber, who has been leading finance across DT's European footprint, minus Germany, since 2016. DT is yet to flag Hauber's next move.
Update: Hauber is stepping up to become Director of Controlling for DT, Leroy has confirmed.
Stepping into Daub's HT CFO seat is Matija Kovačević, currently the Croatian NatCo's Director of Controlling, Transformation & Investor Relations. Both moves are effective 1 August.
Daub, a German national, has been with DT since 2001, performing stints at Telekom Deutschland, T‑Mobile Austria (now Magenta Telekom), and Group operations before landing the job in Croatia. His spell at DT's corporate HQ — as VP of Group Controlling for Europe and the USA — saw him play a leading role in the 2015–2016 sale of EE, then a DT–Orange joint venture, to BT Group. He is also said to have driven two efficiency-focused programmes, Save4Innovation and Return on Innovation, supporting the Europe division's recent heavy (and successful) focus on improving profitability in response to the regional industry downturn (Deutsche Telekomwatch, #49 and passim).
Kovačević is another executive that has been around DT's European block a few times. He first joined HT in 2003, but between 2009 and 2020 headed off for a series of roles elsewhere within DT, including in the corporate headquarters, Romania, and Greece (the latter, as Director of Operating Model Transformation at OTE Group). He is described by HT as having "more than 20 years of professional experience with controlling, strategy, and transformation expertise gained largely within the telecommunications industry". Announcing Kovačević's appointment, HT Chief Executive Kostas Nebis pointed to his "financial expertise, in‑depth knowledge of the telecommunications industry, and track record of driving positive changes".