USA growth now an even more dominant part of DT's world.
Management remain keen to ensure strength in Europe is not overlooked.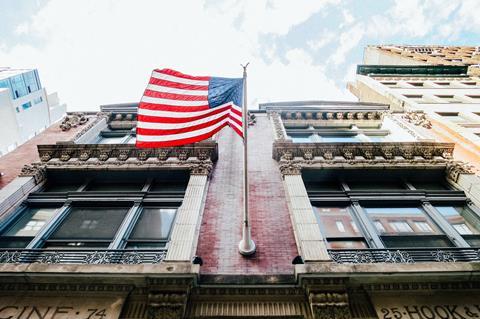 The addition of Sprint's figures for Q2 confirmed, if needed, that DT is now effectively an American-driven business (although operated from Bonn, and it still favours calling itself "Trans-Atlantic"). For Q2, T‑Mobile US (TMUS) contributed nearly two thirds of Group revenue (64%) and more than three times the sales of DT's home-market segment (€17.3bn, versus €5.4bn).
Nonetheless, for some time now, its European-based businesses have been improving their contribution to DT's performance. In Germany, TDE shrugged off COVID‑19 disruption to boost Q2 revenue by 1.1% and core earnings by 3%, aided by a continued revival of commercial performance in the broadband market. It recorded 87,000 net additions for broadband services, leading Höttges to again paint TDE as being rewarded for patience on investment in full-fibre.
Where negative COVID‑19 impact was more evident was in tourism-focused markets such as Greece (where revenue dropped 3.9% in Q2) and at T‑Systems (T‑Sys), where corporate clients have been cancelling or pushing back projects (as Illek had warned would be the case after Q1). T‑Sys' sales fell 3.4% and Illek indicated that the Group was set to perform yet another "acceleration" of the unit's transformation programme, having only in July 2020 transferred its telecoms services operations to TDE.
Deutsche Telekom, financial summary, Q2 FY20
Notes: Q2 FY20 figures include one-off contribution from T‑Mobile US' April 2020 acquisition of Sprint.
EBITDA after leases (AL). ** Defined as "payouts for property, plant, and equipment and intangible assets excluding goodwill". Includes spectrum rights costs. *** Free cash flow AL before dividend payments and spectrum investment.
Source: DT.

Q2 FY19

Q2 FY20

Change

Net revenue

€19,664m

€27,041m

37.5%

493=

US

€9,826m

€17,297m

76.0%

1000=

Germany

€5,059m

€5,T126m

1.3%

17=

Europe

€2,891m

€2,759m

-4.6%

60

Systems Solutions

€1,321m

€1,267m

-4.1%

54

Group Development

€520m

€547m

5.2%

68=

GHSS

€48m

€45m

-6.3%

82

EBITDA AL (adjusted)

€7,263m

€11,271m

55.2%

726=

EBITDA AL margin

32.0%

36.3%

4.3pp

 

Cash capex **

€4,199m

€4,547m

8.3%

109=

Free cash flow ***

€1,546m

€2,425m

56.9%

748=


Richard Agnew is Group Editor at TelcoTitans and Market Mettle.