DT CEO gives up another Supervisory Board seat following Bayern Munich exit.
Höttges said to have announced Henkel decision internally back in September 2021.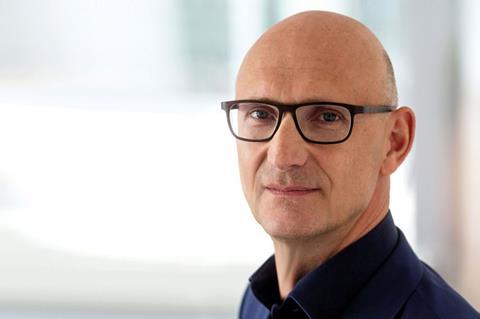 Timotheus Höttges resigned from consumer goods giant Henkel after almost four years on its Supervisory Board.
It would appear the Deutsche Telekom CEO announced his decision internally in late-September 2021, with the move now confirmed as part Henkel's AGM.
The move represents Höttges' second resignation in recent months, having stepped down from the same role at Bayern Munich in August 2021 after eleven years at the football club.
He remains on the Supervisory Board at Mercedes-Benz Group AG — a position he has held since August 2020.
At the time, Höttges — who was elected for a five-year term — said he would bring his experience in digitisation and networking to the business, but that he also expects to learn from the company for the benefit of DT. He noted that the carmaker "stands for strong brands with tradition, for internationality, and high quality in products and processes" (Deutsche Telekomwatch, #96).
The automotive industry is a key industry sector for DT and T‑Sys. The Group is among the founding organisations of the European Automotive Alliance, now rebranded as the Catena‑X Automotive Network, which is developing a sovereign cloud platform for the European automotive industry. T‑Sys has also flagged its involvement in the alliance, which is part of the Gaia‑X initiative launched in June 2020. (Deutsche Telekomwatch, #109).
Last month, DT came under political fire after reports emerged that it plans to hike Höttges' base salary by €300,000 per year, and pay a maximum annual remuneration of €9.1m.
Ralf Stegner, a politician of the Social Democratic Party (SPD) who also serves as a member of the German Bundestag, told German tabloid Bild am Sonntag that a manager who is already paid millions should not get a big increase in the middle of a pandemic. He also called on the German government, which owned 30.4% of DT as of 30 September 2021, to use its influence to prevent the hike in pay. (Deutsche Telekomwatch, #111).