DT invests in Teridion for multi-cloud WAN connectivity via TIP vehicle.
New partnership and minority stake in Israel-based WAN specialist aimed at improving internet connectivity performance for enterprises.
Deal adds another prong to DT's SD-WAN approach.
TIP also adds software-based comms player SignalWire to portfolio, with carrier services arm driving deal.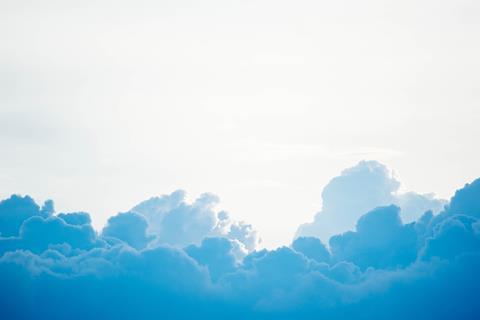 Deutsche Telekom's (DT) Telekom Innovation Pool (TIP) has taken a minority equity stake in Teridion as part of a new partnership with the Israel-based multi-cloud wide area network (WAN) connectivity solutions provider.
Advised by Deutsche Telekom Capital Partners (DTCP), TIP's investment indicates strategic importance for DT and its enterprise service offerings. Founded in 2013, Teridion's existing investors include Singtel's innov8, Jerusalem Venture Partners, and Magma Venture Partners.
Teridion provides a "multi-cloud-based WAN-as-a-service" solution that improves internet connectivity for enterprises. According to the startup, the service is built on more than 25 public cloud providers — including Amazon Web Services, Microsoft Azure, Google Cloud Platform, IBM Softlayer, and Digital Ocean — and has more than 500 points of presence (POPs). It is said to "make the internet act like carrier-grade private WAN links".
Roy Chua, founder and Principal at research firm AvidThink, described Teridion as one of a "new set of middle-mile optimisation players". Most commercial SD-WAN services terminate at a nearby POP, and Teridion's services can be used by SD-WAN providers or telcos running SD-WAN services to interconnect these POPs, he explained. "Thisresults in a higher performance virtual backbone that arguably would be cheaper than running private high-performance links to these POPs or paying the transit costs associated with a high-performance backbone", he said.
Telekom Deutschland signs up
DT will add Teridon's solution to its backbone network and, in doing so, hopes to enable reliable, fast internet connectivity for enterprise customers' offices and remote working employees.
" This partnership allows us to extend our tier-one infrastructure with Teridion's cloud-native virtual backbone. As a result, we are able to offer a top-of-the-line and worldwide internet service that guarantees performance SLAs [service level agreements]."

Peter Arbitter, Senior Vice-President (SVP) Portfolio and Product Management and SVP for Business Unit SD-X, Enterprise Customers at Telekom Deutschland.
The Group has placed a strategic bet to bolster its SD-WAN enterprise offerings before. In 2017, DTCP invested in US-based SD-WAN specialist Aryaka, which is now an established supplier within T-Systems' Smart SD-WAN service (Deutsche Telekomwatch, #60).
T-Systems offers two operating models for managed SD-WAN services: a Cisco Systems' (Viptela)-enabled IntraSelect SD-WAN offering forms the heavy-duty centrepiece of the portfolio, operated via the division's OpenTelekom Cloud platform. This sits alongside Smart SD-WAN "overlay" offerings from "certified" third parties, including Aryaka, Juniper Networks, Silver Peak Systems, and VeloCloud.
Elsewhere in the Group, Deutsche Telekom B2B Europe offers SD-WAN services through a partnership with Versa Networks, which was recently expanded to add Versa's Secure Access Service Edge solution (Deutsche Telekomwatch, #105).
DTGC involved as SignalWire secures investment
Separately, TIP took part in a Series-B round for software-defined telecoms infrastructure player SignalWire, making DT the first European telecoms operator to invest in the California-based business.
Founded in 2017, SignalWire focuses on delivering low-latency solutions for video and voice communications, capable of "integrating hundreds of simultaneous video, voice, and messaging streams in the cloud" and streaming a "single feed back to all participants".
According to SignalWire, this enables developers to build and scale advanced communications products, such as virtual concerts where musicians can hear the audience response in real time, or interactive video "watch parties" for "thousands" of simultaneous participants.
" Deutsche Telekom Global Carrier [DTGC] is focusing on innovations in the programmable communications field. In this area, it is our goal to co-create the next generation of communication landscape to enhance our offerings with a digital native portfolio."

Rolf Nafziger, Senior Vice-President, Deutsche Telekom Global Business and DTGC.
In June 2021, SignalWire secured $30m (€27m) in a first closing of a Series-B round, led by Prosperity7 Ventures. At the time, SignalWire said the funding would be used to "ramp up the development of a complete, flat, and unified development layer and cloud platform upon which the next generation of communications applications are built".
SignalWire's founders are the creators and primary maintainers of the open source FreeSWITCH project, whose software forms the foundation of telecoms products for Amazon's Chime, Five9s, and Vonage (recently acquired by Ericsson), among others.

Michelle Donegan is an experienced telecoms writer and has been contributing as a reporter and news analyst for TelcoTitans since July 2020.