'Complaint of non-admission' submitted to Federal Court of Justice after it revoked approval of TDE-EFE joint venture late last year.
Glasfaser Nordwest was deemed "illegal" following controversial 2019 launch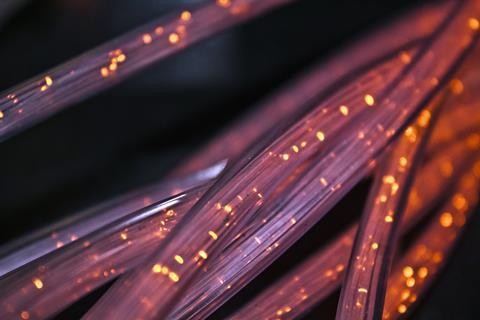 EWE Chief Executive Stefan Dohler insisted his company remains committed to its fibre-to-the-premises (FTTP) JV with Telekom Deutschland (TDE).
The Glasfaser Nordwest project was controversially approved in early 2019 by Germany's Bundeskartellamt (Federal Court of Justice) before being revoked and deemed "illegal" in September 2021. (Deutsche Telekomwatch, #107, #82 and passim).
Dohler, however, told Reuters that the energy, IT, and telecoms group have not abandoned any plans, with a 'complaint of non-admission' submitted to the Bundeskartellamt.
If this is unsuccessful, the case could then be referred back to the Oberlandesgericht Düsseldorf. In any case, the JV appears confident of a positive outcome. It is, however, resigned to the strong possibility of "tighter conditions" being enforced, though it did not give details on what this might entail.
In the meantime, TDE insisted that the JV's FTTP deployment programme — under which it is aiming to pass 1.5 million premises by 2030 (Deutsche Telekomwatch, #90, #92, and #101) — will continue to proceed as planned as the ruling is not yet legally binding.
Questions surrounding EWE's commitment to the project came after EWE's 50-50 wind farm JV Alterric announced plans to invest over $5 billion in turbine installations and expand its hydrogen business.
"Our expansion is not slowed down by the [Glasfaser] verdict," Dohler told Reuters.
Court battle
The rejection of Glasfaser Nordwest came after the Higher Regional Court in Düsseldorf ruled in favour of TDE rival Vodafone Germany and its FTTP partner Deutsche Glasfaser in a dispute over the JV's impact on competition in North Rhine-Westphalia and Lower Saxony (overlapping areas of focus for both Deutsche Glasfaser and Glasfaser Nordwest).
In effect, the court case was a lawsuit against the Bundeskartellamt for greenlighting the project in the first place.
There was a lack of detail on the ins and outs of the court dispute, but Vodafone and its fibre affiliate indicated strong dissatisfaction with the oversight applied to the way Glasfaser Nordwest does business. They claim that these obligations are insufficiently robust, resulting in "restrictions of competition" and "slowing down the expansion of fibre optics in the Northwest instead of accelerating it".
The obligations, established by the Bundeskartellamt before it went operational in early-2020, were designed to progress rollout quickly while protecting competition. It required the JV to provide non-discriminatory access to the network and commit to "usual" commercial terms. The two partners also agreed not to solely focus on districts where cable networks are already present. But what riled competitors at the time was a concession that ensured that the JV would not become subject to the same, tighter pricing obligations that TDE operates under in its normal wholesale business. It played into broader criticism of FTTP partnerships as a way for the incumbent to gain a "regulatory holiday" on fibre rollout (Deutsche Telekomwatch, #75 and #90).
Jostling for position
Deutsche Glasfaser is headquartered in Borken (North Rhine-Westphalia). Its "vendor-open" fibre network is said to reach about one million "rural and suburban" households and businesses, which it hopes to triple by 2025 and extend to six million premises by 2030. It was jointly acquired by investment groups EQT Infrastructure and OMERS in mid-2020, in a deal that laid the basis for a merger with another alternative network provider, Inexio, which was bought by EQT in 2019 (Vodafonewatch, #179 and #183). Former CEO Uwe Nickl, who remains involved in the business as an investor and advisor, is said to see himself as a "telco rebel" that "openly attacks the large established network empires in the country".
Despite this, the provider signed a passive infrastructure supply deal with Vodafone in early-2020, building on an existing relationship stretching back to 2017, which sees Vodafone lease Deutsche Glasfaser kit in return for supplementing its FTTP architecture (Vodafonewatch, #182). The partnership was initially focused on fibre co-investment opportunities in business parks in Düsseldorf after securing the regional authority's buy-in. Separately, it also has a provisional (and small-scale) fibre infrastructure-sharing relationship with TDE (Deutsche Telekomwatch, #91).