Politically untimely network failure riles FCC as TMUS seeks to bed in Sprint merger.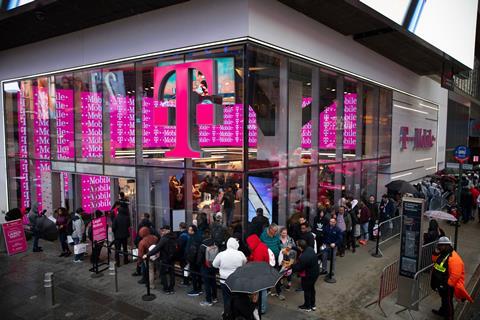 T‑Mobile US (TMUS) was criticised by the Federal Communications Commission (FCC) after a nationwide network disruption left consumers unable to make calls or send text messages for more than six hours. Ajit Pai, Chairman of the FCC, thought the episode, which took place on 13 June 2020, was "unacceptable" and gave notice of an investigation. Neville Ray, President of Technology at TMUS, pinned the blame on an "IP traffic storm" that made its IP Multimedia Subsystem keel over and disrupt voice‑over‑LTE (VoLTE). Non‑VoLTE calling apparently worked fine. A failed leased fibre circuit was identified as the "trigger event". TMUS has suffered high‑profile network issues periodically over the last few years (Deutsche Telekomwatch, #61, #70, #86, and #87). In August 2019, it was hit by a wide‑scale service disruption, although remained coy on the causes. Media coverage suggested the outage prevented users from making calls and sending text messages, but, as with the latest glitch, mobile data services were apparently not hit.
The inter‑operator initiative behind authentication app ZenKey, unveiled at Mobile World Congress Americas in 2019, appeared to be floundering. Six months after launch, Google's Play Store showed only about 1,000 users had installed TMUS's version of the app, and fewer had adopted those of fellow backers AT&T and Verizon Communications. The partnership, dubbed the Mobile Authentication Taskforce, aims to improve security and reduce friction for mobile users by eliminating the need for usernames and passwords (Deutsche Telekomwatch, #88). An AT&T spokesperson told Light Reading that there will be "more news soon" regarding the tie‑up's progress.
TMUS joined the Cloud Native Computing Foundation (CNCF) as a Gold member. Ramesh Krishnaram, Director of Platform & Infrastructure Engineering at TMUS, emphasised the NatCo's growing move towards distributed service architecture, and flagged its work with a large number of open source software projects to architect and run platforms at scale. Deutsche Telekom is a Silver member of the Linux Foundation (Deutsche Telekomwatch, #76), which is a sister organisation of the CNCF. It is also a Platinum member of the Linux Foundation Networking Fund, and is arguably on the front line of growing industry efforts to migrate from virtual network functions (VNF) to cloud‑native functions, which are considered more scalable, resilient, and flexible compared to traditional VNFs running in a virtualised environment. AT&T is also a Gold member of the CNCF, while Verizon is a Silver member.
TMUS agreed a roaming deal with General Communication (GCI) to enable the NatCo's customers to use 5G services in the state of Alaska, and claimed to be the first mobile operator in the country to provide 5G coverage in all 50 states of the USA. The new partnership gives GCI customers roaming access to TMUS's country‑wide 5G network. TMUS has worked with GCI, which launched 5G in Anchorage during April 2020, since 2014 when the two launched an LTE roaming partnership.