Cellnex to watch from German tower sidelines.
TDE gets Hessen authorities on board for fibre.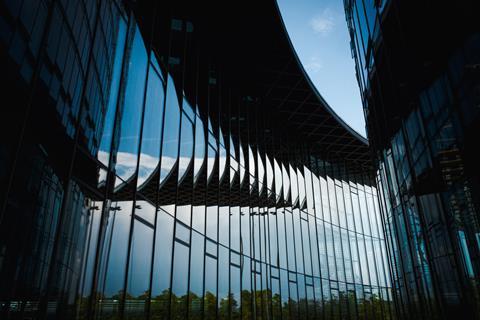 Speaking on a call with analysts, ostensibly to discuss Cellnex Telecom's agreed acquisition of SFR's infrastructure assets in France, Alexandre Mestre Molins, Chief Executive (CEO) of the Spanish tower group, said it will not be a player in Germany's infrastructure market, but rather an interested spectator. "It's going to be interesting", he said, via CQ FD Disclosure. "You have now a new entrant with a material portfolio and two other tower companies with vertical integrated concept, which are going to be Vodafone on one side and Deutsche Telekom on the other side". The Cellnex CEO said he was keen to observe how "market dynamics" would play out in Germany, and, hopefully, learn from them. Cellnex recently teamed with Deutsche Telekom on infrastructure in the Netherlands, as well as aligning on future growth opportunities elsewhere in Europe. However, the two groups are yet to outline any plans for Germany.
Nokia was selected to deliver a series of optical transport products to Telekom Deutschland (TDE) technology unit Deutsche Telekom Technik, including its WaveFabric "service‑ready" platforms and WaveSuite software. The deal will see TDE's existing network upgraded to become "more scalable and automated", said Nokia.
TDE highlighted it was embarking on a "major" three-year project to roll out fibre‑to-the‑antenna (FTTA) infrastructure in the state of Hessen, to enhance the performance of emergency service radio networks. A 23,511km "pipeline network" will be converted from copper to fibre to connect emergency service vehicles in circa "98.5% of the state's area". TDE said the FTTA network will be designed to have backup "for at least 72 hours" in the event of a power outage. The network will be linked up with 496 Hessen State Police radio sites and support IP‑based services.
TDE said its 5G network now covers two‑thirds of the German population after upgrades in a further 1,257 locations. The NatCo, which is aiming to reach 80% 5G population coverage by the end of 2021 (Deutsche Telekomwatch, #101 and passim), helped by deployment of Dynamic Spectrum Sharing (DSS), also flagged the expansion of LTE availability to 98.6% of the population. In 2020, TDE and other operators came under pressure from the country's regulator Bundesnetzagentur over LTE coverage obligations (Deutsche Telekomwatch, #98 and passim). As reported previously, TDE is pushing well ahead of rivals on (basic) 5G reach, helped by usage of DSS for quicker roll out.