5G‑focused TMUS gives 6G proponents a brush‑off. Smart‑home experiment flagged in California.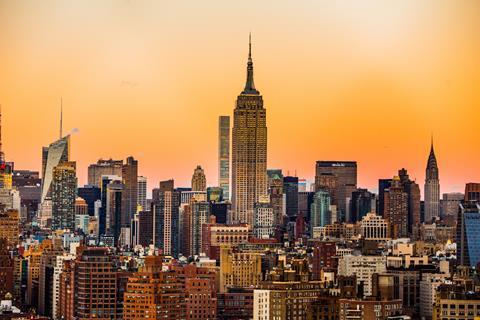 The State of California Public Utilities Commission (CPUC) refused two of three requests made by T‑Mobile US (TMUS) to modify commitments it made to allow its takeover of Sprint to proceed (Deutsche Telekomwatch, #92). The Commission agreed to extend the NatCo's deadline to provide 5G network coverage in 93% of California, with speeds of at least 300Mbps, from 2024 to 2026. However, it turned down a request to remove the obligation of employing an additional 1,000 staff in the state. The Commission is also upholding a requirement for TMUS to use the CPUC‑developed CalSPEED test to verify its speeds and coverage claims, in addition to Federal Communications Commission and independent third-party testing.
TMUS is reportedly offering Vivint smart‑home services from some of its stores in California. Light Reading speculated that the move was a test to determine if a wider smart‑home offering is worthwhile, and comes with rival Verizon Communications also extending its play in the sector, through a partnership with Amazon offering its 5G fixed‑wireless customers a free bundle of Amazon smart‑home devices. Sprint similarly tested sales of Vivint smart‑home services in a number of its retail outlets in 2017, but it is not clear how successful these efforts proved.
TMUS echoed Deutsche Telekom's (DT) muted reaction to the prospects for 6G technology in the near‑ to mid‑term (Deutsche Telekomwatch, #91). Karri Kuoppamaki, Vice‑President (VP) of Technology Development & Strategy at TMUS, attended the 6G Symposium virtual event during October 2020, and warned the industry not to rush the follow‑up to 5G to market when it "doesn't necessarily provide any clear benefits or new or improved use‑cases", and that the focus on 6G should be on "getting it right" rather than falling victim to the "shiny objects syndrome". Other executives at the event concurred with DT's view, and general consensus within the sector, that the next‑generation technology will now launch commercially until after 2030.
TMUS reportedly asked the Federal Communications Commission (FCC) to reject a request from Verizon Communications to grant streamlined treatment for its proposed $6.25bn (€5.3bn) acquisition of mobile virtual network operator TracFone Wireless from América Móvil. The NatCo noted in its submission to the FCC that, "given the size, scale, and significance of the proposed transaction, streamlined review is wholly inappropriate".