TMUS expands customer acquisition campaign but customer rewards go awry; static continues between operators and FCC over data coverage claims.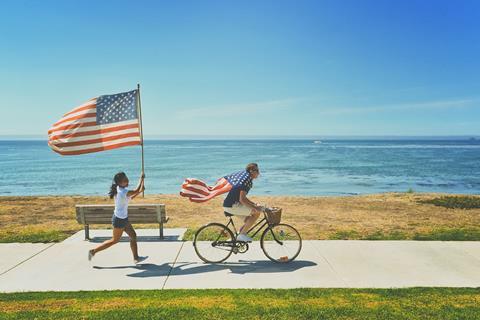 As expected, T‑Mobile US (TMUS) exercised an option to purchase wireless assets of regional carrier and Sprint affiliate Shenandoah Telecommunications, after a call option opened up on the operations via April 2020's mega-merger (Deutsche Telekomwatch, #91 and #92). The two parties have yet to agree on a price for the assets, amid apparent disagreement over how to appraise their value.
TMUS rival Verizon Communications agreed a $7bn (€5.9bn) deal to buy Tracfone, a wireless prepaid provider that partly uses TMUS' network. The move, which requires regulatory approval, is evidently aimed at shoring up Verizon's presence in the value segment and will likely have a major influence on TMUS' post-COVID‑19 commercial strategy. Verizon expects the transaction to close in the second half of 2021.
The ioXt Alliance, a US‑based Internet of Things (IoT) security standards body, certified three TMUS solutions in its first wave of validated products. TMUS's Home Internet Gateway, SyncUP Pets, and SyncUP Drive products received the certification, alongside Google's Pixel 4 mobile range and offerings from semiconductor vendor Silicon Labs, software developer DSR Corporation, and lighting player LEEDARSON. Darren Kress, Senior Director of TMUS' Telecom Infrastructure Security Organisation, sits on the Alliance's Board of Directors.
TMUS joined rival AT&T in submitting a complaint to the Federal Communications Commission (FCC) over a proposal that would enforce drive tests to validate operator's mobile coverage claims. Controversy about the accuracy of carriers' coverage reports is ongoing, and the FCC aims to verify claims by forcing carriers to submit evidence based on a "sample of on‑the‑ground tests". TMUS responded that it would be "extremely expensive and burdensome to conduct, especially at the scale needed". The FCC claims that drive tests show a significant disparity between claimed and actual network coverage. It has not yet made a decision on the proposal, or whether the requirement would cover 5G as well as 4G.
TMUS gave a bump to its Test Drive customer acquisition initiative, expanding the try‑before‑you‑buy scheme to businesses. Through the programme, TMUS sends out a Franklin T9 mobile hotspot device to prospective customers, enabling them to trial its network speeds and reliability for 30 days (with 30GB‑worth of data). Test Drive was debuted in 2014 and has since been fine‑tuned to offer a trial with less hassle. It was the fifth instalment of TMUS' Un‑Carrier commercial programme (Deutsche Telekomwatch, #87).
Reports emerged that TMUS' T‑Mobile Tuesdays giveaway campaign may have been hijacked by bots. In posts naming winners of cash and gift‑card prizes, it was revealed that a hugely disproportionate number of winners hailed from a Pennsylvanian town with a population of around 4,000. TMUS did not comment on the issue, but it appears to have been rectified in the list of winners from June 2020 and July 2020.