T‑Mobile US plugs 5G into racing drones.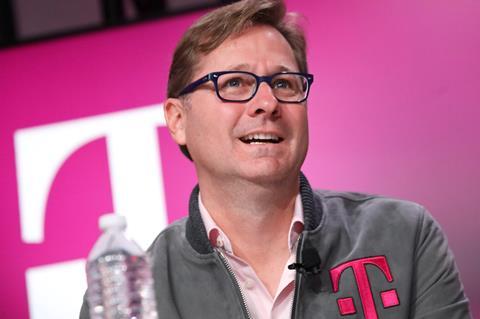 T‑Mobile US (TMUS) was said to be re‑evaluating financial contributions to its Political Action Committee in the wake of the Capitol Hill riots. As with a range of US big tech companies and telcos, the NatCo is reportedly uneasy about Republican senators who backed the call of the then President Donald Trump to object to the US election results.
TMUS flagged a "multi‑year" and "broad‑reaching" partnership with the Drone Racing League (DRL), the professional e‑sports organisation for elite‑level first person view (FPV) drone racing. The tie‑up followed an undisclosed investment in DRL — which hosts the annual DRL Allianz World Championship (which is set to enter its sixth season) — by TMUS's recently created, 5G‑focused investment vehicle T‑Mobile Ventures (TMV). The funding will help "fuel innovation in two large and growing markets — drones and tech‑powered sports", said Neville Ray, President of Technology at TMUS.
TMUS filed a lawsuit against the city and county of San Francisco and its Department of Building Inspection, alleging that it had been hampered by "significant delays" and unwarranted red tape around cell site upgrade clearances.
Marketing solutions provider Initiative, a subsidiary of Interpublic Group, was awarded a media management deal with TMUS. According to a report in Adweek, TMUS engaged Initiative after a post‑Sprint merger "media review" of its advertising strategy, led by consultancy ID Comms. Sprint's incumbent media agency Horizon, rival Publicis Groupe, and WPP Group — whose Essence subsidiary helped TMUS insource some media analytics and management functions in 2018 (Deutsche Telekomwatch, #76) — are said to have lost business through the review.
TMUS's legal team successfully prevented rival AT&T from registering Enhanced Push‑To‑Talk as a trademark.
TMUS confirmed that its cybersecurity team had "quickly shut down" a data breach that exposed some customers' propriety network information such as phone numbers and call records. Those affected were notified.
John Wade, President of Commercial Aviation at inflight Wi‑Fi service provider Gogo, trumpeted the success of its commercial partnership with TMUS — which enables calls and messaging on‑board planes (Deutsche Telekomwatch, passim). Talking to Runaway Girl Network, Wade said the service was "one of the most popular add‑ons T‑Mobile has".
TMUS released its "first" 5G hotspot device, the Inseego 5G MiFi M2000, using equipment from mobile solutions provider Inseego (a long‑time partner on Internet of Things device management — Deutsche Telekomwatch, #75). The Wi‑Fi device is billed for its ability to connect up to 30 devices at one time, for the strength of its "enterprise-grade" data protection, and the longevity of its battery life (purportedly up to 24 hours when in use).
TMUS was hit by wide‑scale service disruption on 25 December 2020, after an explosion at an AT&T network site in Nashville, Tennessee. In a post on social media, Neville Ray, President of Technology at TMUS, said that outages were reported across "certain areas of Louisville, Nashville, Knoxville, Birmingham, and Atlanta". Media coverage has since suggested that "paranoia about 5G technology" could have been the attacker's motive.