Mexican stand-off and friction with Metro by T‑Mobile channel partners.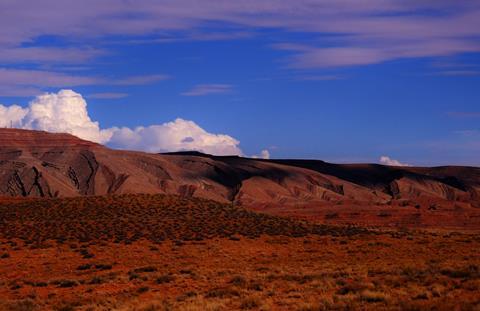 T‑Mobile US (TMUS) began moves to merge its indirect channel with Sprint's, as part of the operator's post‑takeover integration programme — although appeared to be experiencing some pushback. The NatCo formed a new T‑Mobile Business Partner Program that is intended to "change the way partners engage with service providers", incorporating the "best of both T‑Mobile and Sprint legacy partner programmes". Despite its claims that the new scheme sees it "investing more into the channel than ever before", Metro by T‑Mobile dealers wrote a petition to the Department of Justice appealing against the changes. The dealers claim new terms will have a negative impact on their cash flow and revenue "from month one". As of early‑October 2020, more than 2,000 dealers had signed the petition.
TMUS said it had been "forced to shut down or power down hundreds of sites" along the US–Mexico border because of interference from the 700MHz-based 4G network being run by ALTÁN Redes, the venture operating the Red Compartida wholesale‑only network in Mexico. Red Compartida began operating during March 2018 and its network was said to have caused interference issues with US operators' border networks from the outset. Federal Communications Commission Chairman (FCC) Ajit Pai in August 2019 bemoaned the wholesaler's "unilateral decision" to commence operations, and confirmed he was in contact with the Mexican government and regulator Instituto Federal de Telecomunicaciones to resolve the issue, as a "major priority for our government". TMUS disclosed the information in an application to the FCC for a 90‑day extension, until 10 November 2020, to access unlicensed 600MHz spectrum along the US–Mexico border.
TMUS flagged it was extending Home Internet, its pilot fixed wireless access service, to 20 million households in parts of 450 towns and cities. It claimed the areas had been "abandoned" by AT&T, which stopped accepting orders for DSL-based broadband at the start of October 2020, including in markets where fibre services are not yet available.
TMUS conducted a "16-layer multi-user multi-input multi-output demonstration" with Ericsson equipment. Using one channel of 2.5GHz spectrum and beamforming tech, the trial purportedly racked up a peak cell throughput of more than 5.6Gbps.
In a private Facebook post shared with friends, and reportedly seen by POLITICO, TMUS Chief Executive (CEO) Mike Sievert cautioned the Democratic Party against "extreme-sounding rhetoric" that could aid the re‑election of President Donald Trump. Following civil unrest in Kenosha, Wisconsin, Sievert was said to have warned the party against "repeating the phrase 'Defund the Police'", describing it as a "sure fire way to hand Donald Trump and many R's in Congress another term". The unusually partisan remarks come only months after TMUS' receipt of US authorities' backing for the Sprint takeover — the lobbying effort for which saw former CEO John Legere and fellow executives, including Sievert, criticised for staying in the Trump International Hotel in Washington D.C., at a total cost of $195,000 (€165,857) — Deutsche Telekomwatch, #73.