TMUS takes R&D looks into agricultural use‑cases and immersive tech.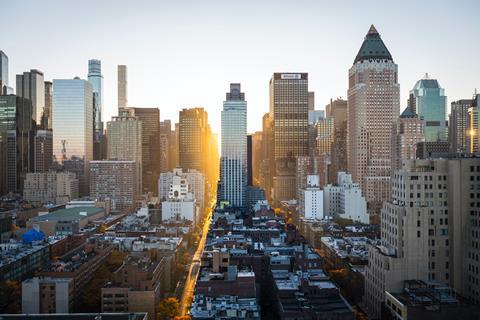 The T‑Mobile US (TMUS)-backed 5G Open Innovation Lab (Deutsche Telekomwatch, #94), Snohomish County, and technology partners including Amdocs, Dell, Intel, Nokia, and VMware, are to establish an agriculture technology field lab at two farms in rural Washington. The initiative, part of the Food Resiliency Project that is funded through the country's Coronavirus Aid, Relief, and Economic Security Act (CARES Act), is aiming to bring together farmers, distributors, and technology companies to transform the agriculture industry and improve food resiliency in the USA. The new labs are intended to develop commercial use‑cases based on artificial intelligence and Internet of Things technologies. TMUS is providing dedicated access to a 5G‑capable Citizens Broadband Radio Service (3.5GHz–3.7GHz) 4G private network and Microsoft's Azure hyperscale cloud infrastructure and the Microsoft 5G‑capable network core.
TMUS opened a new call for its T‑Mobile Accelerator Spring Program, seeking startups specialising in immersive 5G technologies such as advanced spatial audio solutions, augmented, mixed, and virtual realities, holographic displays, and robotics. The programme will run between April and June 2021 (culminating with a Demo Day at the end of July 2021). TMUS highlighted that its T‑Mobile Accelerator scheme had worked with 67 startups, which have collectively raised more than $51m (€42m) since its inception in May 2020, when it was rebranded from Sprint Accelerator (Deutsche Telekomwatch, #94).
The Tennessee Department of Education flagged five‑year partnership with TMUS to provide more than 200,000 students and their families in the state with free access to mobile Wi‑Fi hotspot connectivity and devices. T‑Mobile Tech for TN Students — part of TMUS's Project 10Million nationwide initiative to offer school districts free internet access and mobile hotspots for ten million low‑income households — will see more than 40,000 Children's Internet Protection Act-compliant devices "distributed directly" by the NatCo each year.
TMUS confirmed it was preparing its 5G Home Internet fixed‑wireless access (FWA) service for launch in early‑2021, although it was still running a pilot of the service using its LTE network in several locations across the country. A TMUS spokesperson cited by Light Reading added that, "as we work toward that, some customers may receive 4G‑ and 5G‑compatible devices and may experience 5G speeds". Indeed, customers in Minnesota have reportedly received speeds of 130Mbps, in part by accessing TMUS's 600MHz spectrum holdings, through the NatCo's deployment of 5G‑capable fixed-wireless internet services and equipment, including Nokia‑built receivers installed inside customers' homes. TMUS Chief Executive Mike Sievert indicated in late‑2020 that fixed wireless was "something that our business plan is very focused on, both in suburban and rural areas". In November 2020, TMUS expanded its Home Internet pilot — with a focus on "underserved" rural areas — to more than 130 additional cities and towns across nine states, a month after the operator claimed the pilot offering reached 20 million households (Deutsche Telekomwatch, #98 and #100).