Newly-independent DT IoT unit has some work to do catch up with global rivals.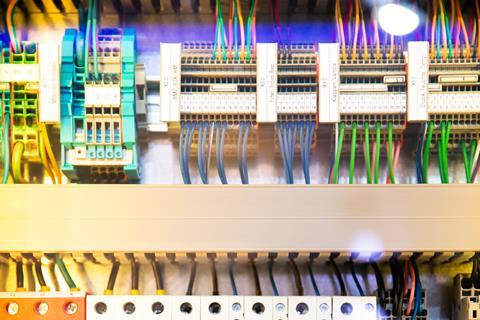 Deutsche Telekom IoT (DT IoT) was placed outside the leading pack in a Berg Insight report ranking operators by cellular Internet of Things (IoT) connections. The Chinese trio of China Mobile (683 million), China Unicom (190 million), and China Telecom (157 million) were placed well ahead of international rivals, with Vodafone (97 million) and AT&T (66 million) rounding out the top-five. Verizon Communications, DT, and Telefónica were said to fall in behind AT&T with "in the range 24 million–46 million" connections. As remains typical in the IoT space, no detail was on offer regarding the level of revenue and profit operators are generating from their vast base of connections.
T‑Systems (T‑Sys) highlighted Proceed Group, a UK-based data management software specialist, as a key partner on its recently-introduced Managed Application Retirement Services offering for enterprises. The tie‑up is seeing T‑Sys use Proceed's "system decommissioning solution" Proceed Cella to underpin projects focused on rationalisation of legacy applications. Ahead of the deal, the partners are said to have collaborated "over a number of years on several archiving projects".
Telekom Security tied with Samsung Electronics, the German Federal Office for Information Security, and state-owned security specialist Bundesdruckerei to launch a national electronic identity (eID) system on selected Samsung Galaxy smartphones in Germany when the eID solution becomes available later in 2020. The partners' hardware-based security architecture will purportedly enable users to securely store their national ID, driving licence, national health insurance card, passport, and car keys, on their smartphones. The eID solution was created as part of the OPTIMOS 2.0 project, which is aiming to establish an open ecosystem that provides the technology and infrastructure for secure mobile authentication. Samsung's Galaxy S20 range will be the first mobile devices in Germany to carry the new ID solution.
T‑Systems Multimedia Solutions (T‑Sys MMS) became a Chainlink node operator, to provide decentralised data feeds that are rewarded in cryptocurrency. Chainlink is a decentralised network of nodes that provide data from off‑blockchain sources to on‑blockchain smart contracts. As a node operator, T‑Sys MMS will enable the connection of verified external data to smart-contracts in real‑time. Dr. Andreas Dittrich, Head of Blockchain Solutions Centre at T‑Sys MMS, described Chainlink as the "first public blockchain network to which we are currently providing infrastructure and staking services".
DT selected Giesecke+Devrient Mobile Security's (G+D) eSIM management platform AirOn to securely provision SIM data for IoT deployments. The AirOn service, developed by G+D for the secure lifecycle management of eSIMs, will support the Data Preparator function for nuSIM, DT's emerging, integrated SIM‑based design format for IoT devices (Deutsche Telekomwatch, #87 and passim). nuSIM aims to help spread IoT connectivity to a broader range of devices and has several backers in addition to G+D, focused on: chipsets (Altair Semiconductor, Commsolid/Goodix, HiSilicon, Nordic Semiconductor, Qualcomm Technologies, Samsung Electronics, Sequans Communications); modules (Nordic Semiconductor, Quectel Wireless Solutions, Sierra Wireless, Telit, Tiempo Secure, u‑blox); and security (Kudelski Group).