South Africa exit lined up; Amazon Web Services and Cisco Systems share award love.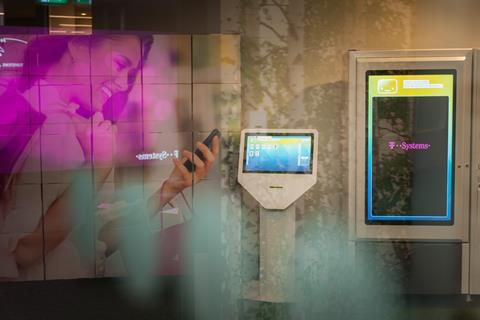 T‑Systems South Africa (TSSA) is being acquired by local ICT service provider Gijima for an undisclosed amount, subject to approval from the country's Competition Commission. Gijima noted that the transaction also includes the TSSA Cybersecurity Security Operations Centre (SOC) and staff certificates. The move appears linked to the ongoing reorganisation of T‑Systems (T‑Sys), and its decision to focus on its core markets in the Americas and Europe. The takeover comes almost two years after TSSA walked away from a ZAR 1.55bn (€85m) contract to supply critical ICT services to state‑owned freight and logistics business Transnet following a court battle (Deutsche Telekomwatch, #78). The deal was eventually won by Gijima in 2018.
Deutsche Telekom IoT is providing network connectivity for a limited-edition all‑electric luxury 'super' sports car from Mahindra Group-owned Automobili Pininfarina in more than 50 countries. Germany-based Automobili Pininfarina is managing the embedded SIM card‑based connections, and providing infotainment, live vehicle tracking, remote diagnosis, and telemetry data via a central portal supplied by Deutsche Telekom through a data centre in Frankfurt. Just 150 Battistas will be produced in Automobili Pininfarina's facilities in Italy.
T‑Sys flagged that it had joined the ApadrinaTIC project to grant scholarships to computer engineering and telecoms university degree students at public universities in the region of Catalonia. The project, led by the Cercle Tecnològic de Catalunya Foundation, is particularly targeting the participation of women to help increase their representation in the local technology sector.
T‑Sys became a reseller for Red Hat in Switzerland, extending its partnership with the IBM‑owned enterprise open source solutions provider in the Europe, Middle East, and Africa region.
T‑Sys named DYXnet Group, a carrier-neutral network service provider in Greater China, as the winner of its Asia Pacific Zero Outage Supplier Award 2019, based on the secure and stable performance of its enterprise network solutions. DYXnet has been providing T‑Sys with network solutions, including stable network delivery, operations, and monitoring, for more than ten years. T‑Sys launched its Zero Outage internal quality assurance programme, certified by technical services testing specialist TÜV Rheinland, in 2011, for IT service providers working with the division, and in late‑2016 claimed a lead role in establishing the Zero Outage Industry Standard Association (Deutsche Telekomwatch, #52, #58, and #60).
DT was awarded Cisco Systems' Technology Excellence: Service Provider of the Year at the tech giant's Partner Summit Digital Global event in November 2020.
Amazon Web Services named T‑Sys its APN Consulting Partner of the Year in the DACH region. The award was said to be based on T‑Sys's experience in building and operating cloud services for large‑ and mid‑size enterprise customers.