SAP talks up Corona‑Warn‑App agility as downloads pass 25 million.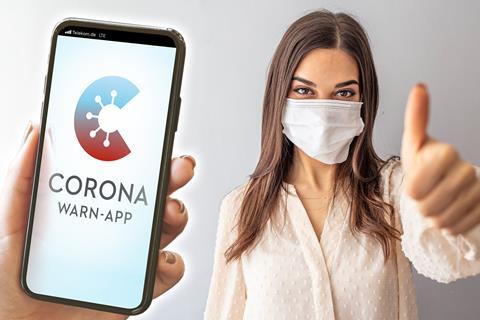 Deutsche Telekom (DT) flagged that it was offering developers free access to a beta version of the ModelArts artificial intelligence (AI) development platform via the Open Telekom Cloud. The platform is said to be suitable for users with no programming skills through an "auto‑learning function", as well as more advanced AI specialists. The auto‑learning function purportedly enables developers to 'train' an AI model and activate different use‑cases "with one mouse click" using object and image recognition, and predictive analytics. DT said the preparation of the data and training of the AI takes place in the Open Telekom Cloud, in accordance with European data protection regulations.
SAP, T‑Systems' (T‑Sys) partner on the Corona‑Warn‑App, provided some further insight into the development process for the contact tracing solution that launched in Germany during June 2020 (Deutsche Telekomwatch, #93–#99), and confirmed that the app had been downloaded nearly 25 million times by the end of January 2021 (up from about 19.47 million times in mid-October 2020). Emil Voutta, Co‑Lead of SAP's Corona‑Warn‑App Design team, likened the development process to "constructing a plane while flying it" because SAP was "designing a user experience on top of a brand‑new API [application programming interface] that Google and Apple were still in the process of building". Voutta noted the challenges associated with "juggling the different requirements" of DT, alongside Apple and Google, the Fraunhofer and Robert Koch Institutes, and Germany's Ministry of Health, and acknowledged that "too many cooks in the kitchen cause chaos", which had necessitated "channelling all the requirements into a design that prioritised usability above all". The initial design concept, a "simplified user experience with a very clear information architecture", was then validated by "intensive user research" followed up with feedback from the open source community.
InFranken reported that T‑Sys was shuttering a site in Bamberg, Bavaria, where the unit operates a data centre. The Kommunikationsgewerkschaft union is said to have called for T‑Sys to offer tele‑working opportunities to the approximately 100 employees affected, or give them another job at its Nuremberg office.