Group continues to keep tight rein on content expenses, for now. Upstart Deutsche Glasfaser completes two‑into‑one M&A bulk‑up. Voic‑ification continues to be a key area of innovation focus.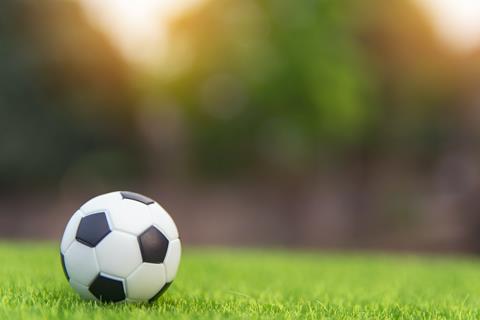 Telekom Deutschland (TDE) kept its powder dry as Germany's football governing body the Deutsche Fußball Liga (DFL) sold media rights covering the four seasons from 2021. The auction — which raised €4.4bn, down from €4.6bn for the last four‑season package — saw live pay‑TV rights for Bundesliga and Bundesliga 2 matches shared between Sky Deutschland and UK‑based sports streaming upstart DAZN. DFL cited "challenging external conditions" for the reduced proceeds. TDE's decision not to get involved was in line with the operator's selectiveness when it comes to procuring TV content (Deutsche Telekomwatch, #89 and passim). It has a wholesale relationship with Sky on Bundesliga coverage, but has not yet confirmed whether the deal will extend into the next phase.
TDE fibre rival (and small-scale infrastructure‑sharing partner) Deutsche Glasfaser completed a sale by private equity owner Kohlberg Kravis Roberts (KKR) to investment groups EQT Infrastructure and OMERS. The deal lays a path to amalgamation between Glasfaser and fibre‑to-the‑premise (FTTP) upstart Inexio, which was bought by EQT in 2019 (Deutsche Telekomwatch, #88). BREKO Bundesverband Breitbandkommunikation, the German association of alternative operators, described the deal as a "strong signal for fibre construction in Germany". Glasfaser is one of several independent fibre players in Germany and aims to invest €7bn in an FTTP network covering more than six million premises, in the "medium term". TDE formed a provisional fibre infrastructure-sharing partnership with Glasfaser in early‑2020 (Deutsche Telekomwatch, #91).
Deutsche Telekom (DT) launched the Smart Speaker Mini, a smaller version of its Smart Speaker voice assistant device. It features voice biometric technology from Nuance Communications, and, like other DT 'voic-ification' products, is said to feature strengthened data protection. While the original Smart Speaker costs a monthly €4.95 rental (with a twelve‑month minimum term), or €99 to purchase outright, the new version is available for €49.99, or €1.95 a month. It features largely the same specifications as the original — including a choice between Amazon's Alexa assistant or DT's own Hello Magenta — but comes with smaller speakers. As well as Amazon and Nuance, DT's Smart Speaker partners include Orange, US device chipset vendor DSP Group, and the Fraunhofer-Institut für Digitale Medientechnologie (Deutsche Telekomwatch, #71, #81, and passim).
TDE is offering its customers a document transfer service based on software from digital solutions provider Flixcheck. The service, called Media Transfer, enables users to send documents and other media using SMS messaging. The encrypted data is stored in DT servers in Germany. Flixcheck is part of DT's TechBoost digital startup programme.
TDE, with its freshly expanded business‑to-business operations (see separate report), highlighted a deal to build out and manage the network of DFS Deutsche Flugsicherung, Germany's air traffic control operator and partner of DT in drone management joint venture Droniq. The operator will add 870km of fibre to infrastructure connecting DFS's control centres and radar and radio facilities across Germany.