Region's B2B focus in evidence as TMPL marks a win with Gaz Systems and breaks ground at its Warsaw data centre.
Slovak Telekom catches flak for Unimobile silent treatment.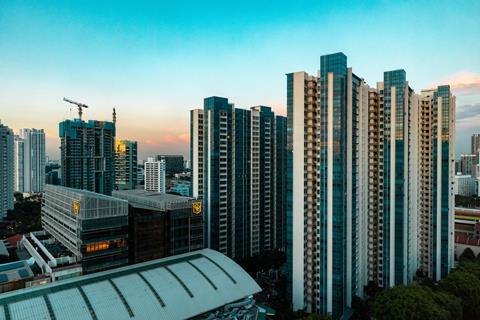 The Czech Národní Centrum Průmyslu 4.0 (National Centre for Industry 4.0) announced several new partners, including T‑Mobile Czech Republic (TMCZ), in an effort to develop an Industry 4.0 ecosystem in the country. The move came as TMCZ flagged progress in campus network efforts (see separate report).
TMCZ was said to have completed a round of testing focused on the European C‑ROADS platform for vehicle-to-vehicle and vehicle-to-infrastructure services, and to be planning to release results in autumn 2020.
Deutsche Telekom Global Carrier (DTGC) flagged a strengthened relationship with Tigo Guatemala, with which it is now a "preferred partner". As part of the expanded partnership, DTGC will provide traffic consolidation for Tigo's networks. The two providers also aim to tackle fraud.
DTGC, Telefónica, and Vodafone finalised a blockchain solution for the settlement of roaming discount agreements (Deutsche Telekomwatch, #94 and passim). Clear, which received funding from both DT's Telekom Innovation Pool and Telefónica's Innovation Ventures investment arms, developed the solution, which hopes to add clarity, security, and trust to roaming settlements. Johannes Opitz, Vice‑President of Commercial Roaming Services at DTCP, said the solution will enable operators to "transact seamlessly with an ecosystem of partners".
Cosmote Greece was flagged to be working with Intracom on an expansion of Greece's National Telemedicine Network to 22 additional islands of the north and south Aegean. The project, part of a broader programme, serves to provide islanders and visitors with better access to national health services.
Crnogorski Telekom claimed to have become the first operator in Montenegro to launch an eSIM offering. eSIM deployments of varying reach are already in place in other DT markets including Austria, the Czech Republic, South Africa (via a T‑Systems partnership with auto‑maker BMW), and the USA (Deutsche Telekomwatch, #29, #58, #59, and #84).
Construction work began at T‑Mobile Poland's (TMPL) new Warsaw data centre. The operator was given the green light to begin construction in early‑2020.
TMPL partnered with fellow Polish telco Netia to win a 32‑month contract for data and voice transmission services with natural gas transmission operator Gaz‑System. The pair submitted the only bid for the contract, valued at PLN 5.29m (€1.2m), reported telko.in. They will provide a private WAN network and a Gigabit, point‑to‑point connection between Warsaw and Wrocław.
Mobile virtual network operator hopeful Unimobile complained that negotiations with Slovak Telekom (ST) were a non‑starter. ST is one of the four national networks Unimobile plans to run its service on. Michal Rybárik, Unimobile founder, told local outlet Živé.sk that ST had ignored invitations to negotiate. ST spokesperson Michal Korec duly responded that negotiations could not take place in the run‑up to the country's 5G frequency auction, which was set to begin in June 2020 but has reportedly been postponed (Deutsche Telekomwatch, #95).