Czech regulator has yet another go at tackling three-player limitations in mobile. Greek and Hungarian state schemes targeted for opportunities.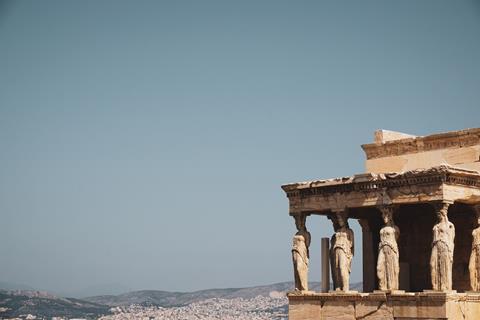 Deutsche Telekom Pan‑Net, which supports the Group's flagship Pan‑European Network programme of service platform consolidation across Europe, took to social media to flag the beta launch of a common web application firewall product called Pan‑Net WebShield.
Deutsche Telekom Global Carrier (DTGC) joined a host of technology and telco players in supporting the Wireless Broadband Alliance's (WBA) new WBA OpenRoaming initiative. The scheme aims to lessen friction around guest connections to public Wi‑Fi networks by enabling a single, standards-based log‑in system. The first commercial OpenRoaming deployment is tabled for London's Canary Wharf district, through a Cisco Systems and Virgin Media partnership. DTGC did not reveal plans for the technology.
T‑Mobile Czech Republic (TMCZ) could face more competition after the country's 5G spectrum auction, due to take place later in 2020. Energy provider ČEZ indicated interest after regulator Český telekomunikační úřad (ČTÚ) signalled plans to reserve 10MHz of the 700MHz band for a new entrant. The regulator launched a consultation on new auction rules on 4 June 2020.
A dispute between TMCZ and virtual operator Český Wireless over wholesale data pricing was referred to competition regulator Úřad pro ochranu hospodářské soutěže. The ČTÚ, which had been looking into the complaint, said the NatCo had failed to take account of the fall in its own retail prices when setting wholesale rates.
Cosmote Greece was selected as a pre‑qualified bidder for Greece's Ultrafast broadband infrastructure (UFBB) tender. The public–private partnership scheme is expected to cost between €700m and €870m, of which €400m will be financed by winning bidders, and aims to provide 2.5 million un‑served premises with 100Mbps broadband. The project is divided into seven lots, with each bidder eligible for up to three lots. Other pre‑qualified participants included Grid Telecom, Vodafone Greece, and Wind Hellas. Operators will be subject to a clawback mechanism on profit if they surpass a revenue threshold.
Cosmote Greece is providing free Wi‑Fi at four archaeological sites and museums in Crete, in collaboration with the country's Ministry of Culture and Sport. The NatCo is handling planning and design, installation, operation, and maintenance of the networks. The project is part of a wider programme of providing free Wi‑Fi at major archaeological sites and museums in Greece, with two further sites in the Peloponnese region to follow.
T‑Systems Hungary executives took part in an online conference, held by the Hungarian government to present its National Digitalization Strategy for the 2021–2027 period. The programme will replace the country's current National Infocommunication Strategy and is based on the four pillars of: digital economy, digital infrastructure, digital skills, and digital state.
Orange Poland Chief Executive Jean-François Fallacher indicated that its fibre wholesaling agreement with T‑Mobile Poland is running smoothly, describing the deal as in "cruise mode" (Deutsche Telekomwatch, #79, #85, and #90).