Data centre inauguration in Romania and a banking break-up in Poland.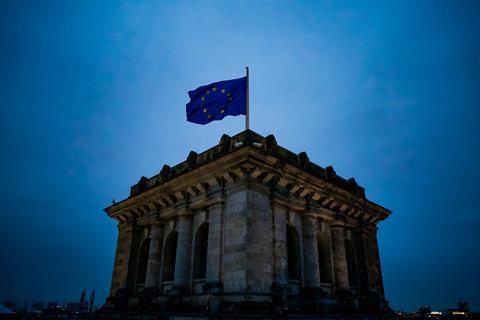 Croatia: Hrvatski Telekom (HT) indicated that it plans to cover an additional 80,000 households with fibre‑to‑the‑home capability by the end of 2020. The NatCo said it covered an additional 19,608 households in the first half of 2020 and the network was said to cover a total of 299,000 households by that point. Also feeding into HT's broadband infrastructure expansion programme, the operator said it had gained grants to deliver 13 regional "next-generationaccess" projects in under-served areas of Croatia, part-financed by the European Commission's Structural and Investment Funds. HT said the projects will provide "fast and ultra-fast" broadband to around 150,000 households.
HT was reported to have suffered a widespread outage in late-September 2020, affecting fixed-line and mobile voice services. The operator did not detail what caused the issue.
Greece: OTE Group continued to underline its regional enterprise market ambitions, saying it had secured a contract win with the Finland-based European Chemicals Agency. The project involves "consulting, managing services, implementation, and support of applications and systems based on Microsoft technologies", said the operator.
Hungary: An unnamed Deutsche Telekom (DT) executive, said to have worked for the telco in 2012, reportedly added substance to claims that German automobile manufacturers were given preferential treatment by Hungarian Prime Minister Viktor Orbán. The executive was cited by Hungarian investigative journalism outlet Direkt36 as saying that in 2012, car industry executives failed to support DT and Magyar Telekom's efforts to combat Hungary's controversial special tax on telecoms services (Deutsche Telekomwatch, #10) because of Orbán's relationship with the auto‑makers.
T‑Systems Hungary highlighted growing traction for the UP Immediate Payments solution — which launched during June 2019 and is enabling 17 Hungarian banks to connect to the country's domestic real‑time payments scheme (Deutsche Telekomwatch, #80). The system was now said to be serving 75% of Hungary's electronic payments market. The Magyar Telekom unit's partners on the solution include Capsys Informatikai, a local software solutions provider for the financial services sector, and payment technology player ACI Worldwide. The solution underpins similar real‑time payment schemes in Australia, Malaysia, Singapore, the UK, and the USA.
Poland: T‑Mobile Poland flagged the cessation of its contract with Alior Bank, and thus the end of its T‑Mobile Usługi Bankowe (Banking Services) offering. The partnership was unveiled in late‑2013 was, apparently, successful — recording 410,000 accounts as of 30 June 2020. Alior Bank's partnership with Telekom Romania is seemingly ongoing (Deutsche Telekomwatch, #27, #41, #45, and passim).
Romania: Telekom Romania (TR) opened two new data centres in the north-western city of Cluj‑Napoca. The centres will be used to host enterprise services, supported by VMware. TR now has eight data centres — with four in Bucharest and two in Brașov.
Slovakia: Slovak Telekom (ST) introduced a "new generation" prepaid mobile proposition. The new Predplatenka (Subscription) card takes the place of ST's Easy prepaid card, with a heightened focus on flexible data packages. Daily, ten‑day, and monthly data packs are available, starting at €0.50 (£0.46)‑a‑day.