DTCP continues to demand attention as business diversification powerhouse, as more money sent LeanIX's way and other interests ramp up partnership activity. TIP also appears in expansion mode.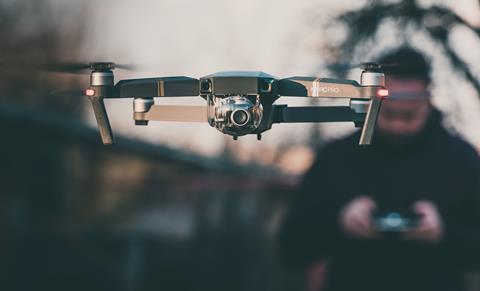 Deutsche Telekom Capital Partners (DTCP) participated in a Series‑D funding round for LeanIX, a Bonn‑based enterprise architecture management player. DTCP has contributed to each of LeanIX's financing moves since its Series‑B round in 2017 (Deutsche Telekomwatch, #66), and said its interest in the business reflected enterprise migration towards a "modern IT infrastructure and application landscape".
Droniq, DT's fledgling drone management joint venture (JV) with DFS Deutsche Flugsicherung, the German air traffic control operator, claimed to be ready to enable "unlimited"-range flights through a tie‑up with Hong Kong technology player Sky Drone. Droniq will market Sky Drone's mobile network-based device for controlling, and drawing data from, unmanned aerial vehicles on Beyond Visual Line of Sight flights. It has been integrated with the JV's Unmanned Aircraft Systems Traffic Management (UTM) system, and is said to be already in use by "several" Droniq customers. Sky Drone's product will be marketed by Droniq via two plans offering varying data allowances, branded HOD4command and HOD4stream, and adds to the JV's existing lightweight "hook‑on" device for tracking mass‑market drones, branded HOD4track. Vodafone is said to be a Sky Drone customer, but Droniq indicated its relationship with the vendor was "exclusive" in Germany.
Broadpeak, a France-based content network delivery provider, flagged a 5G video collaboration with MobiledgeX, DT's edge computing platform spinout. Broadpeak claimed to have successfully tested its virtual BroadCache Box local caching technology on MobiledgeX's federation of edge networks, based on the MobiledgeX Edge‑Cloud R2.0 platform.
BENOCS, DT's network optimisation and analytics technology spin‑off, flagged that its solutions were supporting T‑Mobile Netherlands rival KPN's network. The BENOCS Analytics tool was said to have replaced several legacy systems and to be providing KPN with detailed network traffic visibility for forecasting, optimising peering relationships, guarantee routing, and troubleshooting problems. BENOCS is fully owned by DT's Telekom Innovation Pool strategic investment fund (Deutsche Telekomwatch, #82).
Process mining software provider Celonis claimed to have helped Deutsche Telekom Services Europe (DTSE), the Group's shared financial services function, save more than €66m by enhancing its "Procure‑to‑Pay" process. The project is said to have focused on reducing duplicate payments and cash discount losses. DTSE has set up a Center of Excellence for Process Mining as part of the initiative. DTSE's Shared Services Centre is said to process nearly nine million invoices a year.
DT was among a group of new signatories to the Open API and Open Digital Architecture (ODA) Manifesto. Launched by TM Forum in 2016, the Manifesto focuses on revamping operations and business support systems through industry collaboration and cloud‑native software. It advises service providers to replace traditional IT architectures with ODA's "standardised plug‑and‑play components, data model, and open APIs [application programming interfaces]".
T‑Mobile Netherlands was invited to comment on draft guidelines from Autoriteit Consument & Markt regarding network sharing.