Ex‑BMW CEO Krüger said to have turned down chairmanship.
Audit swap said to hit politics.
Group gets wind of energy startup MOWEA.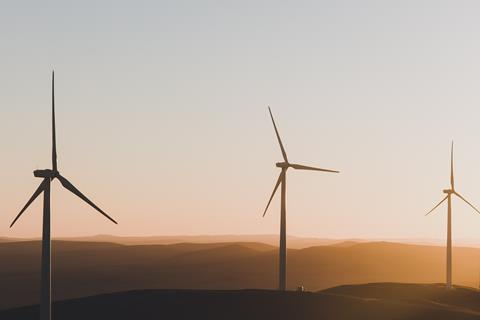 Deutsche Telekom (DT) refrained from commenting on speculation about the identity of its audit partner from the current financial year (FY20) onwards, indicating only that the decision will be made at its Annual Shareholders Meeting on 1 April 2021. PricewaterhouseCoopers (PwC) has been DT's auditor since 1996 and is overseeing the Group's FY20 results. However, new European Union regulations now require official auditors to be rotated at least every ten years. Reports suggest DT had been planning to work with Ernst & Young (EY), but, under pressure from government representatives on its Supervisory Board, is reportedly reviewing its decision in view of the fallout following the failure of EY to spot fraudulent accounting practices at Germany‑based payment processor Wirecard.
DT's search for a new Supervisory Board Chairman continued after apparent leading candidate Harald Krüger declined the position on personal grounds, Handelsblatt claimed. DT is said to have shortlisted ex‑BMW Chief Executive (CEO) Krüger to succeed incumbent Ulrich Lehner when his term comes to an end in 2022. Succession planning has been ongoing since mid‑2019, when Lehner confirmed he would not stand for another term, and a successor was expected to be announced at the Group's Annual Shareholders Meeting on 1 April 2021 (Deutsche Telekomwatch, #96). Others reported as having previously been on the shortlist include former Carl Zeiss CEO Michael Kaschke and former Software AG CEO Karl‑Heinz Streibich.
DT became the latest business to roll out an automated, speed‑dating‑esque initiative to encourage internal collaboration. The system, named Mystery Lunch, pairs colleagues from across the Group for an hour‑long conversation. CEO Timotheus Höttges described the scheme as a "great way to connect all the parts of DT and break down silos within the organisation". In 2020, Group investment BT employed a similar app to encourage collaboration between its technology leadership (BTwatch, #317).
Telekom Innovation Labs launched Telekom Challenge, a science competition focused on "data distribution in home networks".
DT flagged that "micro wind turbines" are to be attached to its towers and various other "broadcasting facilities". The turbines will be supplied by MOWEA, a German startup that won the 2020 5G in Sustainability competition led by hubraum, DT's tech incubator. According to the announcement, MOWEA has spent the majority of 2020 tailoring its wind turbines to "fit Telekom Group structures". It is not clear in which markets the startup's solution will be deployed, but it appears likely to be Germany. In 2019, MOWEA installed its system on a cell phone mast "for the first time", in collaboration with Vodafone Germany.
DT edge platform spinout MobiledgeX partnered with Google Cloud on the US hyperscaler's Global Mobile Edge Cloud strategy, unveiled in 2020. MobiledgeX is among about 30 technology partners that Google has signed up to launch applications on the platform.
T‑Mobile Netherlands extended 5G services to customers of 2019 acquisition Tele2 Netherlands. It was also announced that the NatCo was ceasing sales of Tele2 fixed services after reported stagnation of user base growth.