Navigation patents on the block; vendors urged to open up; T‑Mobile Netherlands keeps it Simpel with proposed re‑takeover.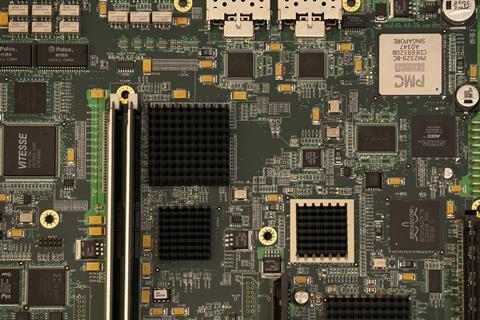 Deutsche Telekom (DT) is to sell 168 patents via an online auction in early-December 2020. The patents on offer — reportedly drawn from DT's Navigation portfolio, including "smart traffic and real‑time navigation technology" — are considered non‑core intellectual property. The auction and subsequent transaction is to be conducted via auction software and services provider Innovative Auctions, and is apparently emblematic of a "new patent strategy" at DT, which is said to be geared to "exploiting" non‑core assets.
The Group welcomed Qualcomm's launch of a new set of 5G radio access network (RAN) chip platforms, focused on enabling virtualised RAN deployments. In a series of prepared supporting statements by operator executives, Head of Technology & Innovation Claudia Nemat said she supported the vendor's move to "join in the race of next-generation, open, and virtualised network evolution and I am confident that Qualcomm Technologies will be able to bring innovative and power efficient O‑RAN solutions to our ecosystem".
DT was among operators that called for technology partners to become more involved in cross‑industry open source projects. Manuel Paul, Senior Expert, International Standardisation at DT, told a panel at October 2020's virtual Broadband World Forum (via Light Reading) that vendors should not view open source initiatives as competitive, but as market-enhancing. "It would help the addressable market if they helped in the development", he was quoted as saying.
T‑Mobile Netherlands (TMNL) confirmed that it was in the process of re‑acquiring mobile virtual network operator Simpel for an undisclosed sum, pending regulatory approval. TMNL Chief Executive (CEO) Soren Abildgaard said the move will support the operator's position in a "challenging" competitive market. Simpel CEO Jasper de Rooij said the time was right to sell and it was an "obvious decision", citing the long history the pair share. Initially a TMNL sub‑brand, Simpel became an independent service provider in 2014, taking 226,000 former TMNL customers with it (Deutsche Telekomwatch, #37 and #42). Since 2014, it has used the TMNL network for its service and quadrupled its customer base to about one million. It markets budget SIM‑only contracts.
BENOCS, DT's network optimisation and traffic management spin‑off, flagged that its solutions — together with DT‑tied connectivity services provider MarvelTec — are now supporting Asia‑Pacific (APAC) carrier China Telecom Global (CTG). CTG is leveraging MarvelTec's expertise — although it is unclear what role the connectivity specialist is playing — and BENOCS' BENOCS Analytics Tool to up its traffic monitoring capabilities and network visibility. BENOCS falls under the umbrella of Telekom Innovation Pool (TIP), DT's "strategic" venture capital portfolio. It was founded in 2013, and was fully owned by TIP as of 31 December 2019 (Deutsche Telekomwatch, #95 and passim). The CTG win builds on recent efforts to expand into the APAC space, following a tie‑up with consultancy MCT Telco Global (Deutsche Telekomwatch, #98). MarvelTec emerged out of Deutsche Telekom Global Carrier in 2016 (Deutsche Telekomwatch, #50 and #66).