UK media revives the 'will they won't they' BT–DT love story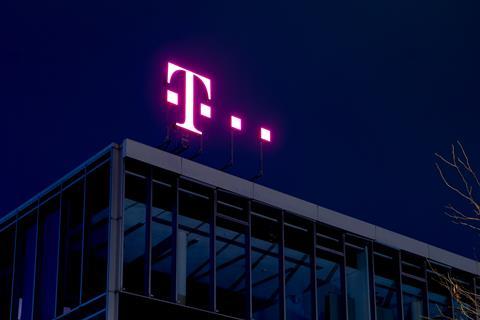 The future of Deutsche Telekom's (DT) position in BT Group became a live issue in the media once again, as reports suggested private equity businesses were looking to exploit the UK operator's depressed share price and launch takeover bids. Within the media coverage, there was also further speculation that DT, which holds a 12%‑stake in BT, could take the opportunity to boost its interest — and finally deliver on ambitions of a more strategic tie‑up with the UK telco. Bloomberg reported that CVC Capital Partners had "looked at the idea of" teaming up with DT on a bid, while Sky News indicated BT had asked Goldman Sachs to work on an updated defence strategy intended to ward off unwanted moves for its business. The rumours add another layer to considerable ongoing M&A action around BT, including a recent string of vertical and international enterprise asset sales by the operator and rumours around its Openreach network division. There has been a striking lack of speculation, however, around Mobile Broadband Network Ltd, the telco's mobile towers joint venture (JV) with Three UK.
The Group flagged that all of its German sites had been "opened up again for work" by the end of August 2020.
A tie‑up with the Solar Impulse Foundation — the not‑for‑profit offshoot of Swiss solar aviation project Solar Impulse — saw DT launch a search for sustainable ICT services. The organisations have set up an online platform where IT and telecoms innovators can apply to gain Solar Impulse's Efficient Solution Label, and secure a place within a portfolio of more than 1,000 emissions-tackling solutions the organisation is seeking to validate and support. DT presented the partnership as a prop for its own carbon emission reduction targets (including a headline 2030 goal of cutting CO2 output by 90%, compared with a 2017 baseline).
Telekom Innovation Laboratories (T‑Labs) was revealed to be working with Magenta Telekom on a technology project to improve the NatCo's TV quality-assurance capabilities. The scheme, also involving Germany's Technische Universität Ilmenau and Austrian streaming analytics technology startup AVEQ, is said to have originated with a 2019 visit by the NatCo's Magenta Entertainment backend team to T‑Labs' offices in Berlin. The offering they have developed is said to assess a user's "subjective experience" of streamed videos. DT highlighted the project as a sign of growing "international cooperation" within the Group.
hubraum welcomed the first six startups to its Mixed Reality Programme, meaning the scheme has now entered the Implementation & Deployment Phase, with consumer‑ready apps anticipated by January 2021. The chosen startups were Electric Eggplant, eyecandylab, Graffiti Reeveal, Matsuko, Real Shot, and Tripp. The programme comes via a partnership with Qualcomm and artificial reality headset manufacturer Nreal, and aims to accelerate the commercialisation of mixed reality solutions.
Group JV Droniq flagged that it was helping regional gas transmission operator Thyssengas inspect pipelines using unmanned aerial vehicles. Thyssengas runs a 4,200km network in North Rhine-Westphalia and Lower Saxony in Germany.