DTCP activity (and new investment) flagged; Group quietly signs up to Open RAN Policy Coalition; EAN partner nets funding.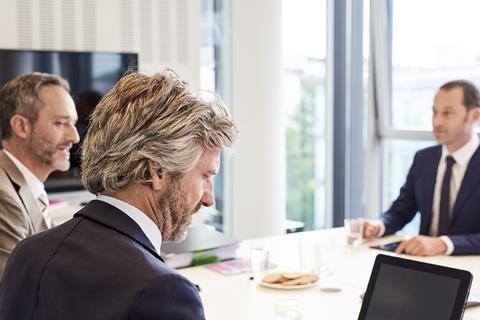 With little in the way of media fanfare, Deutsche Telekom (DT) joined the Open RAN Policy Coalition (ORPC). Based in the USA and established May 2020, ORPC supports policies that promote adoption of open and interoperable solutions in the radio access network (RAN). When DT joined, ORPC said membership had reached 56 "global technology companies". DT is an active participant in a number of other industry initiatives aimed at upending traditional supply chains, including the Linux Foundation, Open Networking Foundation, O‑RAN Alliance, Open Compute Project, and the Telecom Infra Project.
Deutsche Telekom Capital Partners (DTCP) flagged that customer relationship management software provider Pipedrive had received a cash injection from Vista Equity Partners, now a majority shareholder. DTCP says it maintains a minority holding in Pipedrive (Deutsche Telekomwatch, #94).
DTCP's stake in mobile attribution platform provider AppsFlyer saw a further bump‑up in value after Salesforce Ventures joined the business' ownership family. AppsFlyer's valuation was reported to have tipped over the $2bn (€1.6bn) mark with Salesforce's purchase, which came via an extension to a $210m Series‑D funding round announced earlier in 2020, in which DTCP took part (Deutsche Telekomwatch, #60 and #91).
DTCP participated in a Series‑E funding round worth $200m (£150m/ €168m) in cybersecurity specialist Arctic Wolf. Arctic Wolf is reportedly set to use the funding to expand its portfolio and footprint.
SkyFive, a Nokia spin-out and the tech brains behind DT's European Aviation Network venture with Inmarsat, announced what it called a "significant" pre-Series‑A financing round. Led by a "major [institutional] German investor", the financing round was also supported by Louis Belanger-Martin, a serial entrepreneur and co‑founder of Global Eagle, and Alain Lejeune, described as a "seasoned executive from the telecommunications industry with strong roots in China".
DT is to partner with the European netID Foundation from 2021, and will thence become a "netID account provider", allowing customers to obtain access to internet services using just their DT username and password combination.
DT software supplier Camunda announced an upgrade to its robotic process automation (RPA) platform, promising to deliver further enhancements to DT Service's recent RPA implementations.
The Group created a "Network Disaggregation Academy" with a broad goal of simplifying and explaining "technical topics" from within the telecoms industry, via short video clips uploaded onto DT's YouTube page.
A study by Cornell University found that DT's version of the voice assistant, Magenta smart speaker, was not as prone to so‑called 'accidental triggers' — "sounds that should not have triggered the voice assistant, but did" — as ten other voice assistants on the market, including Amazon's Alexa.
DT's fleet management unit Telekom Mobility Solutions unveiled a "Magenta bike sharing station" outside the Group's headquarters in Bonn. The Group indicated it was a similar project to the MOL BuBi public bike network in Budapest, operated by T‑Systems Hungary.
Fifteen European Union (EU) member states called for a "long-term and systematic approach" to tackling the spread of false information, linking 5G technology and the COVID‑19 pandemic.