BuyIn to look beyond traditional scale-based power play under new CEO.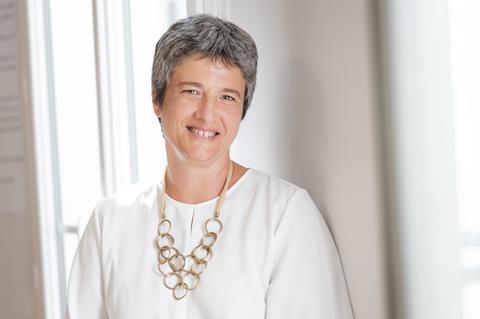 BuyIn: Béatrice Felder, the new Chief Executive (CEO) of Deutsche Telekom (DT) and Orange's procurement joint venture (JV) BuyIn, highlighted plans to "open a new chapter" for the business in an interesting blog post, after taking over from founding CEO Volker Pyrtek (Deutsche Telekomwatch, #97). The article discussed BuyIn's future with broad brush strokes, but there were glimpses of Felder's key strategic priorities for the near-decade-old JV, set up in 2011 (Deutsche Telekomwatch, #4). High on the list, naturally, was supply chain resilience — a key headache facing DT, Orange, and other operators following the COVID‑19 pandemic and China–US trade war. The former Orange executive stressed that BuyIn needs to look "beyond the traditional savings KPIs" and work to ensure "supply chain stability", adding that "risk management has become a big part of our strategy and tactical thinking". Innovation and adaptability also appeared to be elevated by Felder above the top-down, economies-of-scale-based focus that has traditionally driven telecoms operators' procurement consolidation efforts, with Felder keen on "using data-driven insights to generate new solutions" and enthusiastic about "exploring new frontiers". Under Felder, there was an indication BuyIn will install more "local expertise" to "match" supply and demand from its parent operators' country businesses (it currently only has offices in Belgium, Canada, France, and Germany). There was no mention of pursuing greater scale — an apparent major focus of the JV under Pyrtek, including a long search for new operator partners to boost its buying heft. This culminated in the addition of Bell Canada and NOS to its buying pool in 2019 (Deutsche Telekomwatch, #91 and passim).
German infrastructure business Deutsche Funkturm (DFMG) highlighted that it was now using a "robot-controlled platform" to draw up agreements with landlords through a link‑up with UK enterprise software provider Blue Prism. The deal — enabled through a recent commercial partnership between Blue Prism and T‑Systems' Digital Solutions business — is said to cut down on the "great deal of time" needed to write up or amend contracts with the "more than 1,000" real estate owners that DFMG interfaces with. Previously, agreements were written manually.
BENOCS, Deutsche Telekom's network analytics spin-out, flagged an expansion of its business beyond Europe through a commercial alliance with Hungary-based telecoms and IT consultancy MCT Telco Global. The tie‑up focuses on "new windows of opportunity" for BENOCS in "the Middle East and parts of Asia", said the Telekom Innovation Pool investment.
In a claimed world‑first, T‑Mobile Netherlands demonstrated a tattoo being applied remotely using a 5G‑enabled robotic arm, to showcase the capabilities of its recently activated 5G network (Deutsche Telekomwatch, #96). A tattoo artist drew the design on a mannequin arm while a robot copied his motions with a needle on a real arm.