Magenta does a deep dive into voice quality; Ericsson Nikola Tesla widens Croatia engagement into microwave, while helping out on quake response.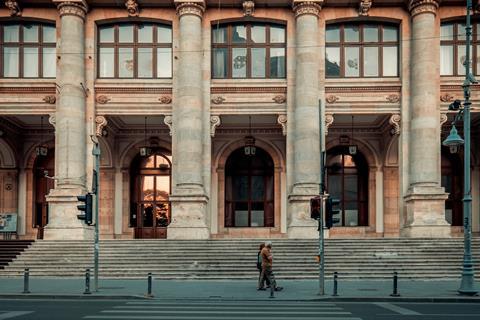 Austria: network assurance player Polystar disclosed that Magenta Telekom is using Kalix, the vendor's "real‑time" data analytics software solution, to provide troubleshooting and assurance for its voice‑over‑LTE (VoLTE) service, which went live in mid‑2018 (Deutsche Telekomwatch, #75). According to Polystar, Kalix was selected by Magenta to define "relevant KPIs [key performance indicators] to optimise its VoLTE service, including speech quality and call set‑up time", and understand service usage, customer experience, and performance.
Croatia: Hrvatski Telekom (HT) worked with network technology partner Ericsson Nikola Tesla (ENT) to rebuild communication links in the areas of Glina, Petrinja, and Sisak, following the earthquake that hit central Croatia in late-December 2020. HT set up additional base stations to increase capacity in the region, and offered Wi‑Fi access in the Petrinja barracks, which is serving as a reception centre for people left homeless by the quake.
Separately, HT appointed ENT its "exclusive" partner for microwave transport technology until at least 2024. The deal incorporates equipment, services, and software. It was billed as a continuation of HT's network "modernisation", and builds beyond recent agreements between the two businesses, centred on fixed and mobile network upgrades (Deutsche Telekomwatch, #95 and #98). The partners presented the deal as a means to help bring 5G connectivity to "hard‑to‑reach" locations. ENT is HT's exclusive 5G radio equipment vendor and supported the NatCo's 5G launch during October 2020 (Deutsche Telekomwatch, #95 and #100).
HT notified the stock market that Raiffeisen Mirovinski fond, a local pension fund manager, had exceeded a 10% threshold of voting rights in the business. At mid‑December 2020, it held a total of 8.09 million shares bearing voting rights, equating to a holding of 10.0215%.
Czech Republic: T‑Mobile Czech Republic said it had completed "initial testing" of WaveAttoch (small glass antenna) and WaveThru (laser pattern glass surface treatment) at its headquarters in Roztyly, Prague in late‑2020. Supplied by flat glass manufacturer AGC Glass Europe, the systems were installed on the building's glass façade, and piloted using 1.8GHz and 2.1GHz spectrum. The announcement suggested that WaveAttoch and WaveThru could help support large volumes of traffic in densely populated areas.
Greece: Cosmote extended a tie‑up with Greece's Ministry of Culture and Sports on setting up free wireless broadband services at archaeological sites and museums in the country. The deal, initially flagged in May 2016 for 20 sites (Deutsche Telekomwatch, #53), was said to involve an investment of more than €3m from the operator, and will see it rolling out free Wi‑Fi to a further twelve locations, from the 13 sites at which the service is already available.
Slovakia: O2 Slovakia (O2) was said to have ended its national roaming arrangement with Slovak Telekom (ST), following the build‑out of its own 2G network to nearly full (99.73%) population coverage.
ST shuttered email services for residential customers at the start of 2021. The shutdown was originally scheduled for 30 November 2020.