Digi told Hungarian auction exclusion was lawful; TR bids for public authority cybersecurity tender; and Magenta Telekom builds out in pay‑TV.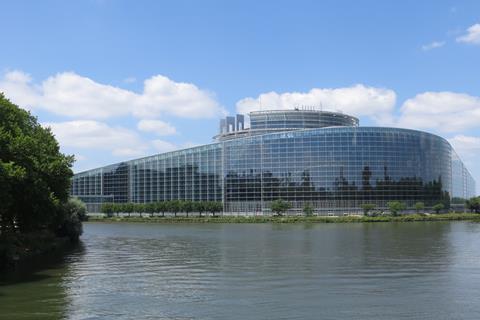 Austria: Magenta Telekom (MT) flagged a partnership with Whip Media Group, which will see the NatCo deploy the latter's content value management (CVM) platform to support its video‑on‑demand (VoD) catalogue. The CVM platform will enable more efficient management, including in the collection of royalties and supply chain management, according to Whip Media. MT is the largest pay‑TV provider in Austria with seven million subscribers.
Croatia: Hrvatski Telekom (HT) extended its free public Wi‑Fi initiative to the city of Donja Stubica and the municipalities of Bistra and Dugopolje. The initiative is funded by the European Union's WiFi4EU voucher scheme, which offers applicants €15,000 to deploy Wi‑Fi in public spaces. HT was selected as a technology partner to install the networks.
Czech Republic: T‑Mobile Czech Republic (TMCZ) and Slovak Telekom (ST) are smartening up their network operations with a solution provided by Elisa Automate in collaboration with OTE. The solution, branded ASquare², combines Elisa's virtual Network Operations Centre (NOC) and OTE's Atlas Workflow Manager. With the help of artificial intelligence and machine learning, the solution enables predictive analytics, real‑time monitoring, and "zero‑touch" process automation. The deal marks Elisa's first contract with Deutsche Telekom (DT) for automation solutions, although Elisa's recently acquired Polystar business has supplied service assurance solutions to DT.
Greece and Hungary: DT selected Nokia's IP edge routers in Greece and Hungary as part of network modernisation programmes currently underway in both countries. Deployment has already begun in Greece, while rollout is slated in Hungary before the end of 2020. By using Nokia's 7750 Service Router platform, which incorporates broadband network gateway functionality, the aim is to "significantly expand" edge/core routing capacity and create a "5G ready" IP network. "Deutsche Telekom Group affiliates need to expand and modernize their IP networks to address stringent 5G IP transport requirements", remarked Bernhard Scholl, Technology Europe VP, Access, Core & Transport, at DT.
Hungary: Hungary's Nemzeti Média‑ és Hírközlési Hatóság (National Media and Communications Authority) launched a tender for spectrum rights in the 900MHz and 1,800MHz bands, ahead of the expiration of operators' current rights in April 2022. The auction will be held in early‑2021.
Digi Communications, which was barred from participating in Hungary's 2019's 5G‑capable frequency auction for not meeting eligibility criteria, was told that the decision was lawful. Digi has the right to appeal the decision (Deutsche Telekomwatch, #87 and #93).
Romania: Telekom Romania (TR) launched an 'online configurator', which it claims enables easier navigation of its consumer products and services portfolio.
TR was among those to bid for a cybersecurity tender issued by Romania's public authority communications orchestrator Special Telecommunication Service (STS). The project, worth an estimated RON 30m (€6.1m) over 22 lots, aims to bolster cybersecurity and resilience to cyber‑attacks at STS. TR bid for two of the 22 lots, with competition from Datanet Systems and S&T Romania, among others, according to local outlet Profit.ro.