Atos talks up HT ties; Greece looks for 5G innovation uplift.
Slovak Telekom to begin copper retirement.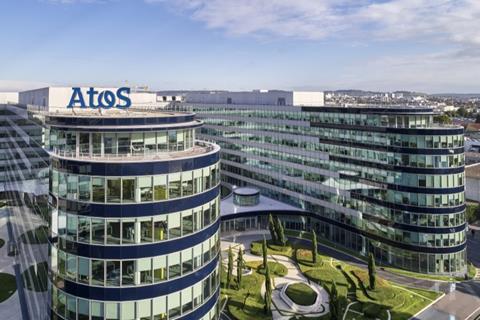 Croatia: IT services vendor Atos highlighted a collaboration with Hrvatski Telekom (HT) and Software AG on the creation of an Internet of Things (IoT) platform for the Croatian NatCo. First unveiled in July 2020, the Narrowband IoT (NB‑IoT) platform went into commercial use in October 2020. Atos indicated that it has been working with HT since 2001; more recent projects include a major IT system overhaul from 2017 (Deutsche Telekomwatch, #63). It has also highlighted engagements with: T‑Mobile Austria (now Magenta Telekom) on a service delivery platform implemented in partnership with UK software vendor OpenCloud in 2013; T‑Mobile Netherlands, on the development of an artificial intelligence (AI)‑based chatbot with Google Cloud in 2019; and at Group level, on 2016's addition of the Circuit application from Atos‑owned Unify to the Group's TelekomCLOUD software‑as‑a‑service portal (Deutsche Telekomwatch, #18, #54, and #81).
HT began providing the Croatian AI Association's AI training courses to its employees. More than 10% of HT's staff are said to have signed up to the #elementsofai course.
Greece: Cosmote highlighted that it had passed 300,000 homes and businesses with fibre‑to-the‑premises connections, hitting a 31 December 2020 target. The operator's next goal is to reach 500,000 by the end of 2021.
The Hellenic Corporation of Assets and Participation announced the establishment of Holdings 5G, an organisation tasked with managing distribution of state-owned fund Phaistos. The fund, which will support 5G-focused startups, suppliers, infrastructure, and innovation — raised €93m from Greece's late‑2020 spectrum auction (Deutsche Telekomwatch, #101).
Hungary: Magyar Telekom won a two‑year deal to provide mobile services to Hungary's Digitális Kormányzati Ügynökség (Digital Government Agency). The deal builds on an existing four‑year relationship between the two organisations.
Poland: T‑Mobile Poland (TMPL) released 5G in the Tri‑City region, an area of northern Poland encompassing the cities of Gdańsk, Gdynia, and Sopot. The operator upgraded 40 base stations to support the rollout, bringing its 5G site total to 1600 (Deutsche Telekomwatch, #95). TMPL indicated it has covered "as many as 50" towns and cities with 5G.
Slovakia: Slovak Telekom became one of the first NatCos within Deutsche Telekom to flag plans for copper retirement. The business said it will begin a pilot switchover project in twelve communities during the April 2021–June 2021 quarter, and indicated it plans to decommission copper plant "gradually" thereafter.