Smart‑glasses startup has been engaged in a German digital health project since September.
Product development gathers pace after China launch earlier this year.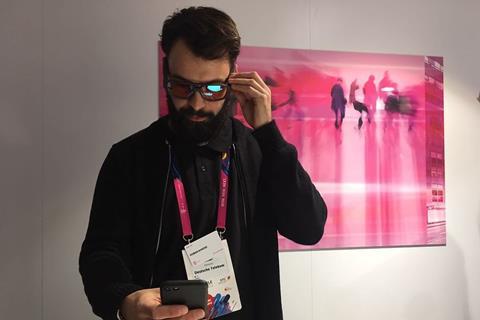 tooz technologies, the smart‑glasses joint venture (JV) owned by Deutsche Telekom (DT) and optical lens specialist Carl Zeiss, is set to launch its software developer kit (SDK) on the European market in May, just months after releasing the kit in China.
The news appears to have been revealed by the Else Kröner Fresenius Center (EKFZ) for Digital Health, a cross‑faculty initiative of Technische Universität Dresden (TU Dresden) and University Hospital Carl Gustav Carus Dresden, and also involving the Else Kröner Fresenius Foundation (EKFS).
EKFZ said: "So far, the smart glasses are available in China. The introduction in Europe will follow in May 2021". It was previously reported that the developer kit would be rolled out to Europe and other markets later this year. It's not yet clear which countries will be targeted first, although Germany seems a likely contender.
A quick glance at the tooz LinkedIn page also shows growing signs of activity, with videos and products notes carrying the #comingsoon tag. As noted by Kai Ströder, Chief Executive and Managing Director of tooz technologies: "Finally, #tooz is out of stealth mode & visible. Thanks and congrats to the whole #teamtooz".
EKFZ indicated that it is collaborating with tooz on research into the potential applications of 'context‑sensitive' data glasses in clinical practice.
It said the aim of the research project, ConSens Data Glasses 4 SME, is to develop a system at the Dresden campus that will make medical data available to hospital staff via smart-glasses. The project began in September 2020 and runs until December 2021; the project partners are EKFZ, tooz, TU Dresden, and University Hospital Carl Gustav Carus Dresden.
EKFZ also praised the tooz smart-glasses for looking more like normal prescription glasses — at least when compared to the often bulky augmented reality (AR) headgear that is currently available. "The data glasses can thus be used not only in the healthcare and B2B sector, but also as a lifestyle product in everyday life", EKFZ suggested.
Becoming a reality
DT and Carl Zeiss first announced their collaboration partnership in February 2017 (Deutsche Telekomwatch, #61). One year later, the companies created a 50:50 JV called tooz technologies GmbH, which is jointly headquartered and managed in Germany and the USA, and aims to develop smart‑glasses designed to deliver cloud-based applications via edge computing (DeutscheTelekomwatch, #71). DT delivers "delay-free connectivity" while Carl Zeiss provides the optical technology and is responsible for product development, according to the JV's terms when it launched.
DT's 50% stake in tooz is held via the operator's Telekom Innovation Pool strategic investment vehicle (Deutsche Telekomwatch, #95). tooz is just one of the operator's multiple endeavours in developing products and use‑cases for AR, mixed reality, and extended reality.
The Group has also previously flagged work with AR smart-glasses providers Dynabook, KinocaMinolta, and RealWare, as it builds up its campus network ecosystem and go-to-market plan, which is supported by a strategic partnership with Ericsson and large trial partners such as BASF, BMW, and OSRAM (Deutsche Telekomwatch, #90, #93, and #94).

Anne Morris is a freelance journalist, editor and translator. She has been working as a reporter and news analyst for TelcoTitans since 2016.